The first public meeting for the park design will be on Tuesday, April 4 at 6:30 p.m. at Hoboken High School, 800 Clinton Street.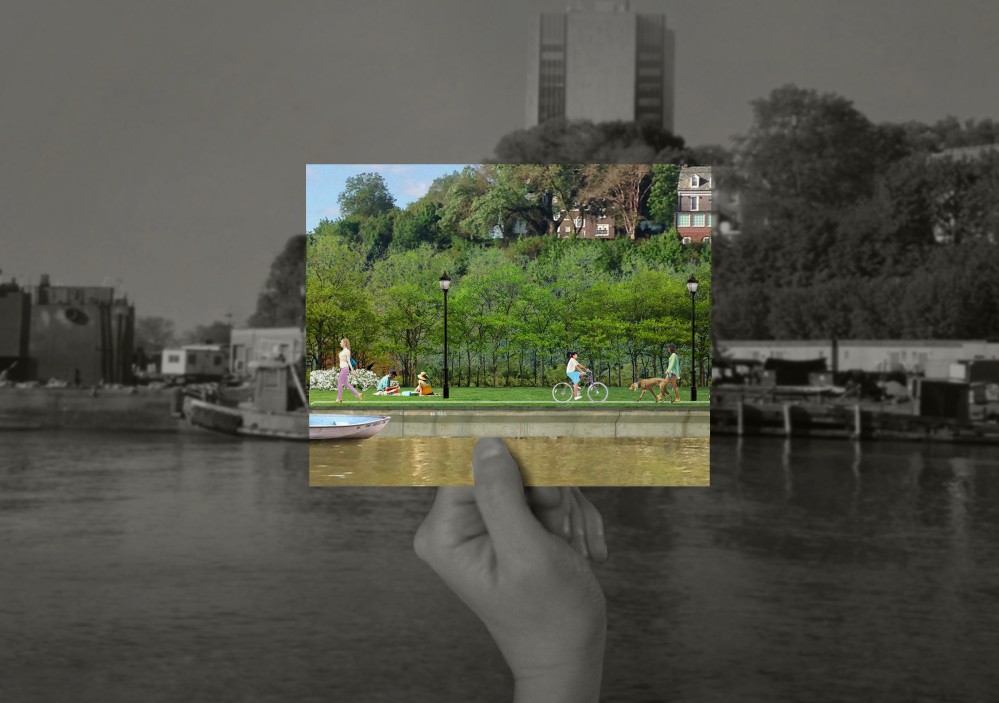 FBW | March 24, 2023
A park at the Union Dry Dock site will complete one of the final missing links in Hoboken's continuous park at the water's edge, first proposed by FBW in 1990. This long, narrow property consists of 3.15 acres of land and another 5 acres in the Hudson River. It will connect the Skateboard Park to Maxwell Place Park. FBW recommends the following:
Start with trees/green space

: Multiple rows of shade trees are a unifying design element for Hoboken's waterfront park and should be a top priority at Union Dry Dock.

Public, not private:

Keep the riverside of Sinatra Drive exclusively for the public's use; private, commercial uses should be situated on upland blocks for private development.

Design:

Pier A Park and the promenade from Newark to Fourth Streets serve as a model. This green, open space is available to all for multiple uses. The kiosks and other structures at Pier A are an appropriate scale for this 5-acre park. 

Make use of piers and shoreline:

The City suggests a natural shoreline and restoration of wildlife and marine habitats. This is a logical extension of the natural beach area to the north at Maxwell Place Park and is compatible with the kayaking program that takes place there. 

Connecting the linear waterfront park:

The landscape design for Union Dry Dock should aim to seamlessly connect the waterfront walkway, pathways and soon-to-be-built Sinatra Drive bike path, thus allowing for unobstructed circulation up and down the waterfront.

Active uses:

  In addition to the many people who run, walk and cycle along Hoboken's waterfront, there is an opportunity to renovate and expand the skateboard park. A floating swimming pool at one the piers would make good use of the water area.  

Flood resilient

: Proper planting techniques and appropriate species are required for trees, shrubs and grasses to be flood resilient and salt tolerant.

Less is more:

The best parks allow room to meet friends & family, picnic, sunbathe, read a book, play frisbee or catch, or sit and enjoy the magnificent views.