Public shows support for passive park, green space, natural habitats and living shorelines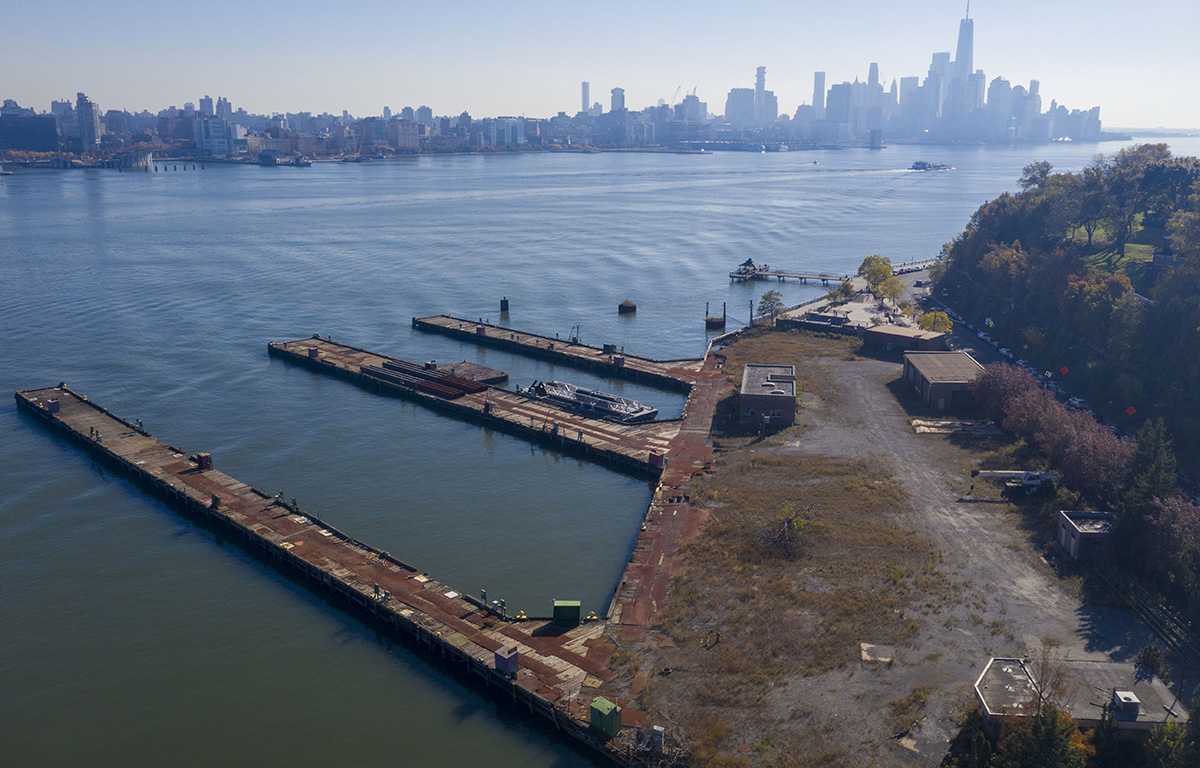 "A beautiful open space that connects the whole Hoboken waterfront!"
"Please don't overdevelop. Just a nice continuous path for cycling and running and a lot of open grass."
"I would love the landscape architecture to be iconic enough that people looking across the river from NYC are intrigued."
"A park that embraces the location's history while looking to the future."
"We are really interested in open green space with trees for shade. We are hoping for very little cement/pavement. We also don't want buildings that will obstruct beautiful views of NYC."
"Please remember that it is a small space, and that we have an opportunity to create a linear park of a caliber that will rival NYC's High Line."
These are several of hundreds of comments made by respondents to a survey conducted in April gathering input for the park design for the Union Dry Dock site. Over 1700 people responded, an indication of the intense level of interest in this property that will provide one of the final connecting segments of Hoboken's continuous, public park along the Hudson River.
The City of Hoboken granted a contract to design the park to Dattner Architects. Scape Landscape Architects, Indigo River and Kimley-Horn are also part of the professional team that will come up with a final concept design by this November.
Hoboken's neighborhoods are all within walking distance of the waterfront, so it is no surprise that 89 percent of the respondents said they would walk to the new park at Union Dry Dock. Seven percent replied that they would come by bike and another 3 percent by car. Walkability was stressed by a preponderance of the respondents. One person requested, "Continuous walking/jogging/biking paths, well lit with beautiful landscaping/flowers."
Of course, the survey reflects that the community is divided over many issues. Many requested pool facilities while others were opposed. People argued for and against food trucks and other commercial activities. People supported a long list of active recreational activities but most — 84 percent — considered flexible open space for passive recreation (picnics, reading, nature watching, flying kites, etc.) to be very "important" or "important."
Seventy-five percent responded that natural habitats on the site, such as living shorelines, nesting habitat for birds and pollinator habitat for birds and bees are "very important" or "important." One person wrote, "Green space, trees, quiet spaces to enjoy the view, the birds/wildlife and water are very important." Another remarked, "Re-wild the space as much as possible."
Forty percent of respondents indicated that a swimming facility was "not important" and just 26 percent said that it was "very important." In contrast, a recent survey for a new park at 800 Monroe weighed heavily in favor of a swimming pool.
Support for rebuilding the Castle Point Skateboard Park was also somewhat tepid — 23 percent said it was "very important" and 18 percent, "important."But of the 1700 respondents, only 8 were 18 years old or younger. Many of the commenters were supportive: "The skatepark is a unique asset, and an important form of equitable recreation. It is important for all local kids to have access to free recreational opportunities, considering how pay-to-play sports take up much of the available recreation space and schedule in Hoboken." Many took note of how actively the Hoboken skateboard park is currently used.
The survey also did not show overwhelming support for incorporating the maritime history of the site into future park design but most of the people responding were under 45 years of age (62 percent) and are likely not familiar with the rich history of Hoboken's working waterfront throughout most of the last century. Another question in the survey did show considerable support for a maritime museum along with arts and environmental education. Once commenter noted, "As much as possible, Maritime Park should tell the story of Hoboken's maritime heritage. This site is the last remnant of the working waterfront that defined Hoboken's early years."
In the end, the professional planners and landscape architects, after weighing the community input, must come up with a final design that is coherent and hopefully, an exceptional addition to Hoboken's waterfront park.