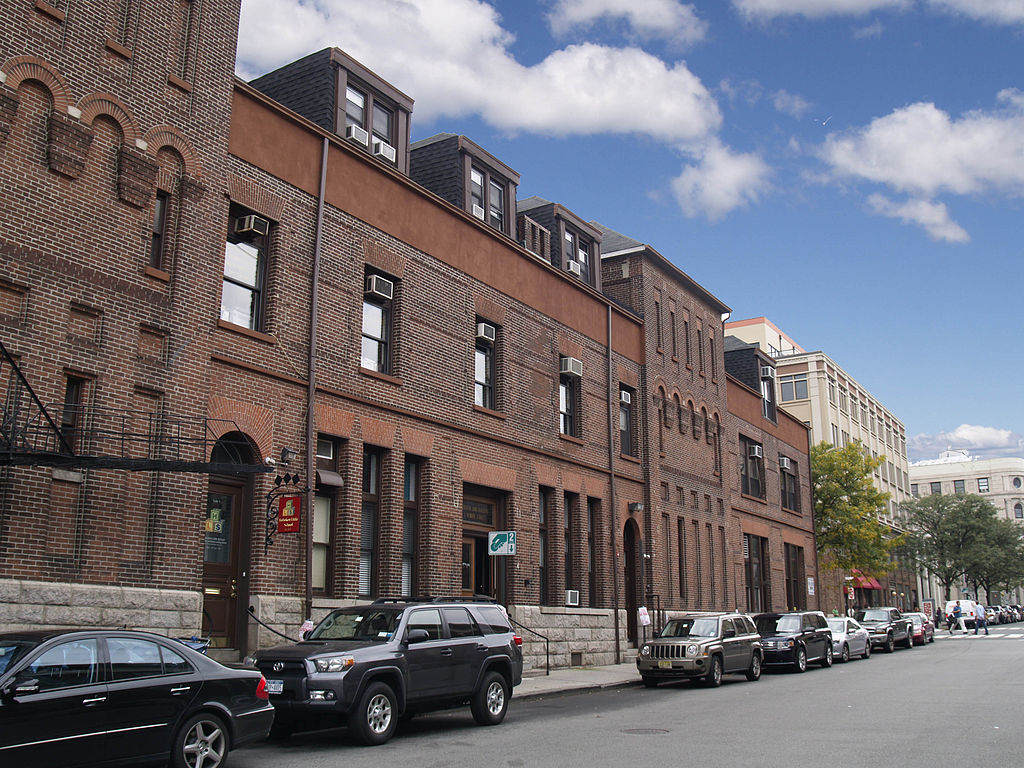 FBW | April 8, 2020
In 1838, the last year of Colonel John Stevens' life, his family founded the Hoboken Land & Improvement Company to manage and sell his real estate holdings that originally comprised the entire area that would become the city of Hoboken. In 1889, the company constructed the Hoboken Land and Improvement Company Building at 1 Newark Street in Hoboken to house the company's operations. Architect Charles Fall designed the building, which is noted for its quality brickwork with recessed panels. On July 3, 1979, the Hoboken Land Building was added to the National Register of Historic Places.
On March 19, 2020, Judge Joseph Isabella may have helped save this historic structure by dismissing with prejudice a lawsuit by its owner, Jerry Baker, against the City of Hoboken and KMS Development. Baker, the principal of the Hoboken Land Building, L.P sought to leverage the City with this suit so he could tear down the Land Building and erect a 20 story residential tower. 
On April 19, 2017, the Hoboken City Council adopted the Hoboken Post Office Redevelopment Plan adjacent to the Hoboken Land Building property. On April 4, 2018, by way of resolution, the Council designated KMS Development Partners as the redeveloper for the subject property on which a hotel would be built behind the Hoboken Post Office, currently used as a surface parking lot and loading dock.
The same parties were involved in an earlier lawsuit where Judge Anthony D'Elia ruled in favor of the Hoboken Land Building, L.P. The Judge held that $3.485 million in community benefit payments to be made by KMS to the City, the Hoboken Public Education Foundation and charter schools in Hoboken lacked statutory authority under New Jersey law. Judge D'Elia's decision said that the payments violated public policy as there was no "rational nexus" between the Redevelopment Plan and the payments.
Following Judge D'Elia's ruling, the City and KMS negotiated a new redevelopment agreement that restricted developer payments to improvements directly related to the redevelopment site. Judge Isabella's decision upheld this revised agreement and the corresponding redevelopment plan.