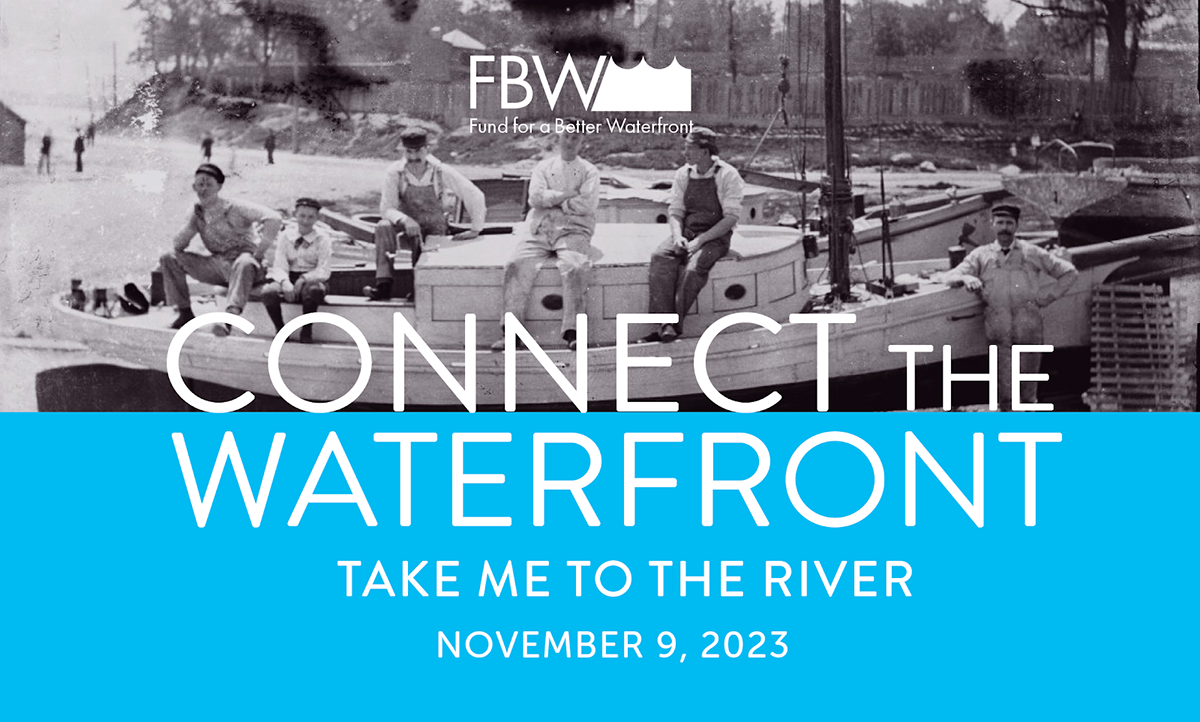 This is an opportunity to support a local nonprofit whose 1990 Plan for the Hoboken Waterfront is being realized, including a continuous, public park along Hoboken's Hudson River shoreline
Connect the Waterfront 2023 – Take me to the River
Honorary Chair James Perry
Thursday, November 9th from 7-9 p.m.
Hoboken Elks Lodge, 1005 Washington Street, Hoboken, New Jersey
The Fund for a Better Waterfront's annual fundraising party will celebrate 33 years of persistent advocacy that has created the most successful waterfront along New Jersey's Hudson River coastline. This event will be held at the venerable Hoboken Elks Club and feature an open bar (beer and wine) and hors d'oeuvres by Abbey Bell Catering. Entertainment will be provided by jazz and R&B duo JimboRo and Sylvester "Sly" Scott. There will be a cameo appearance by Hoboken's legendary singer, Abbe Rivers. 
FBW's 12th Annual Riparian Award will be presented to the crew of the Schooner Apollonia. The Apollonia is a 64-foot steel-hulled sailing schooner built in 1946. The vessel was put into service recently to show that goods could be delivered sustainably along the Hudson River from the Hudson Valley to the New York City metro area and back. For more information see our article, The Schooner Apollonia harnesses wind power for carbon-neutral shipping along the Hudson River.
Tickets and sponsorship opportunities are available on FBW's website: betterwaterfront.org.
Contact: Heather Gibbons 201-320-2897