FBW's November 11, 2021 annual fundraising party was the most successful ever held by our organization. Everyone enjoyed coming together in person after being apart for so long. The event was sold out ten days ahead of time. So many generous and supportive individuals and sponsors!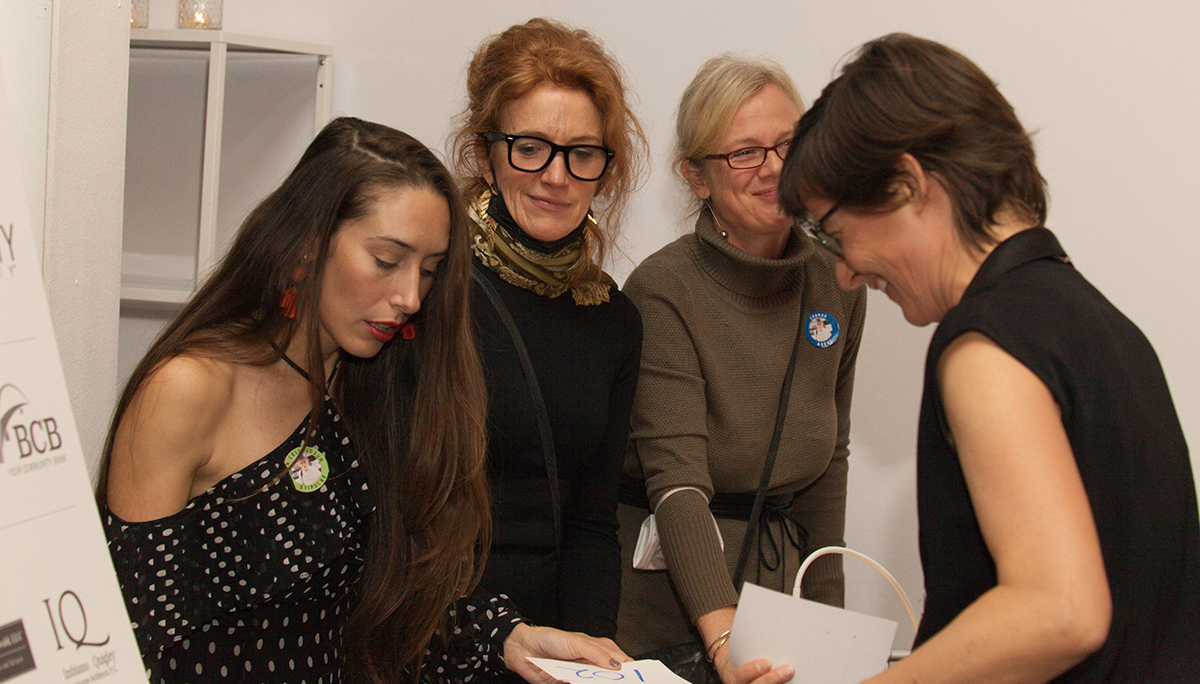 Nicole Teitler, Heather Gibbons and Maja Gilberg checking in Clemence Danko.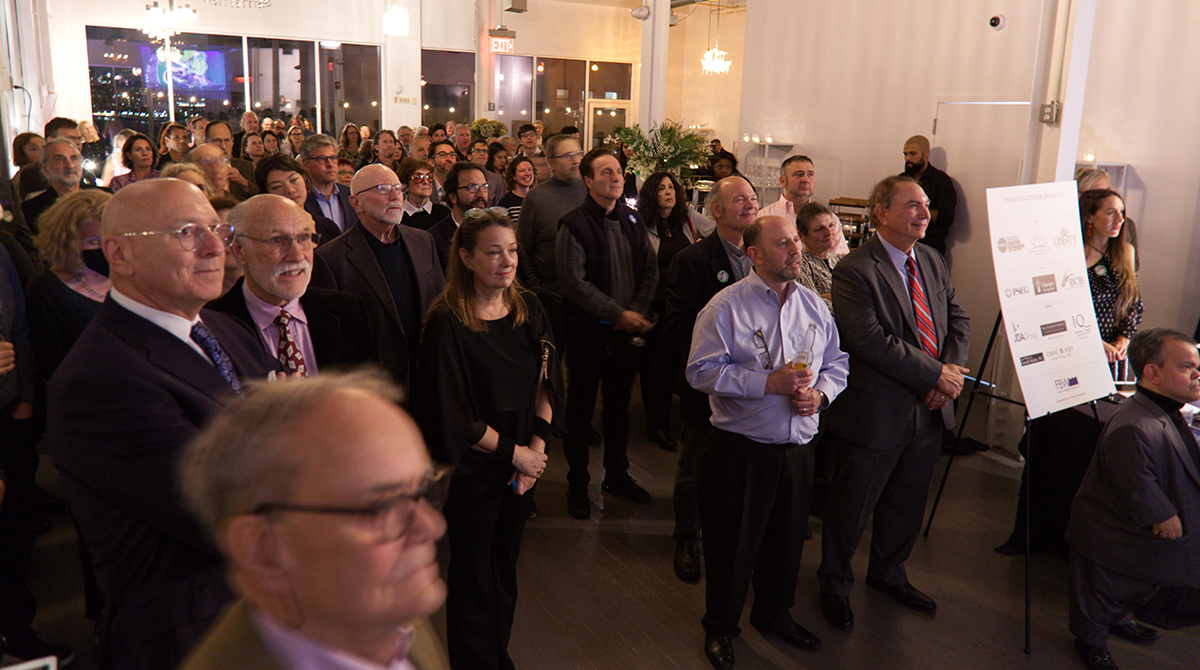 The crowd watching the video on Jim Vance, the recipient of the 10th Annual FBW Riparian Award.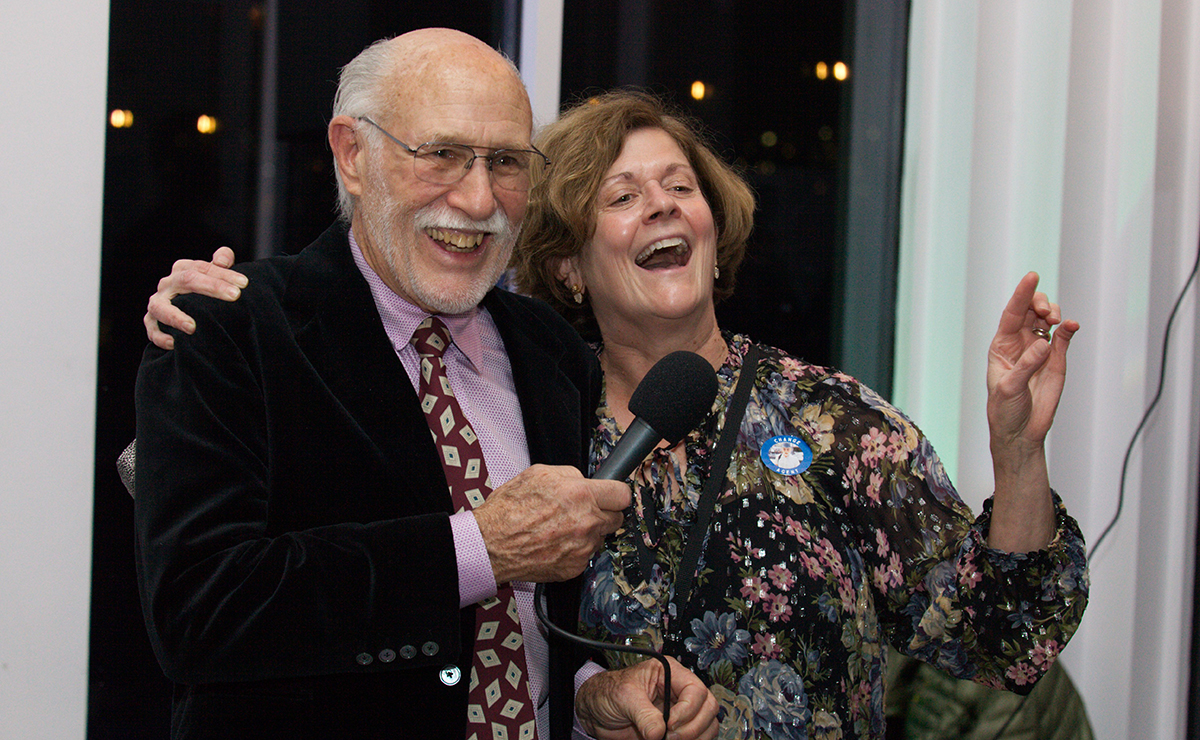 Jim Vance and Monica Pollock soliciting paddle raiser contributions.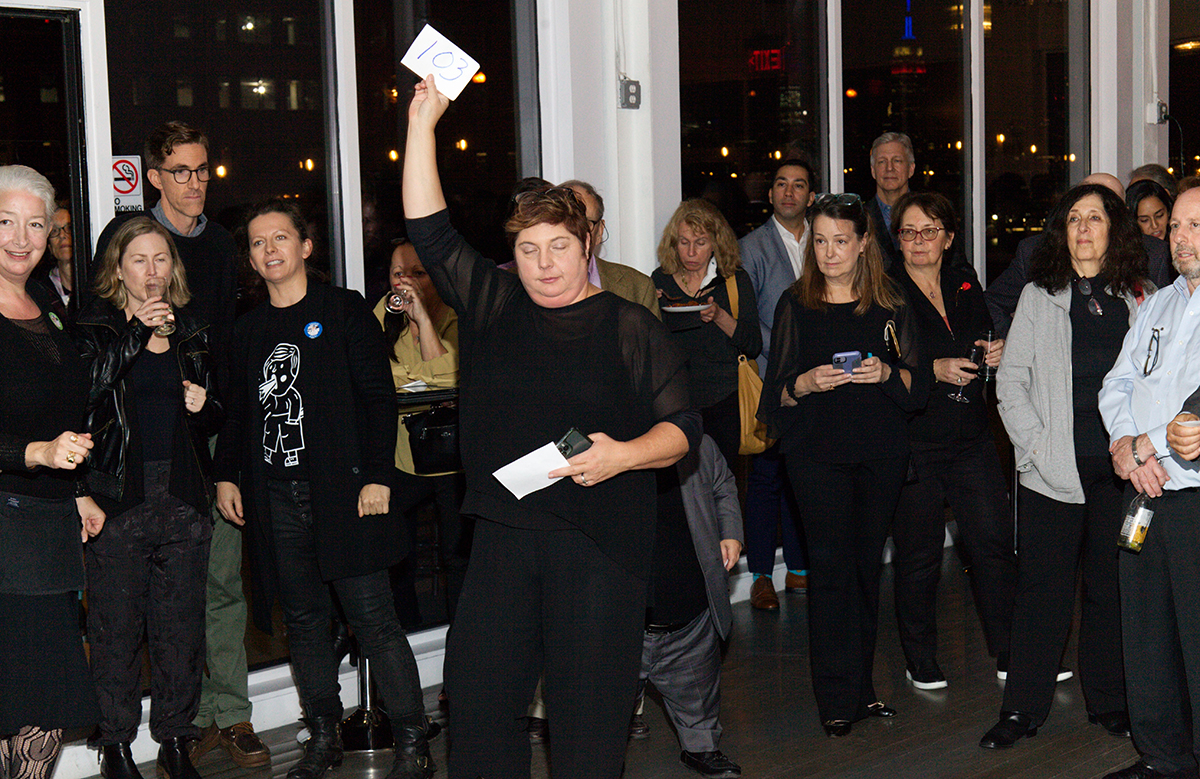 FBW Board member Janine Berger making a paddle raiser contribution.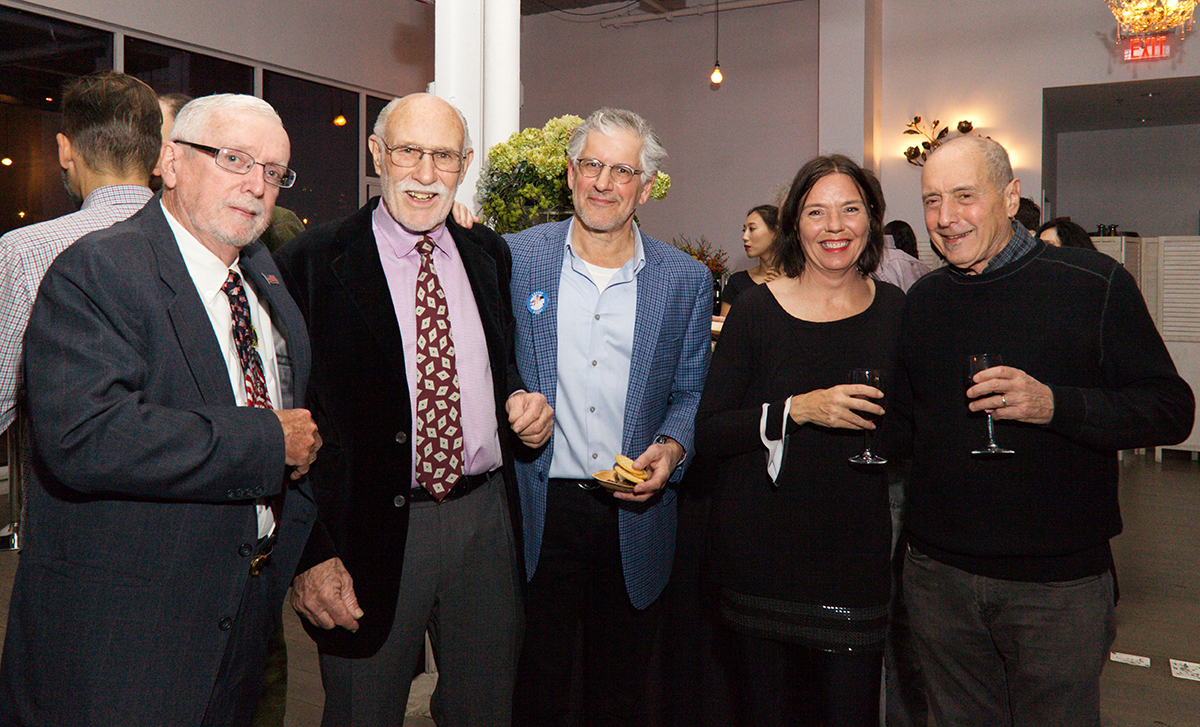 Honorary Chair John Carey, Jim Vance, Andy Strauss (Silver Sponsor), Councilwoman Jen Giattino with FBW Board member Aaron Lewit.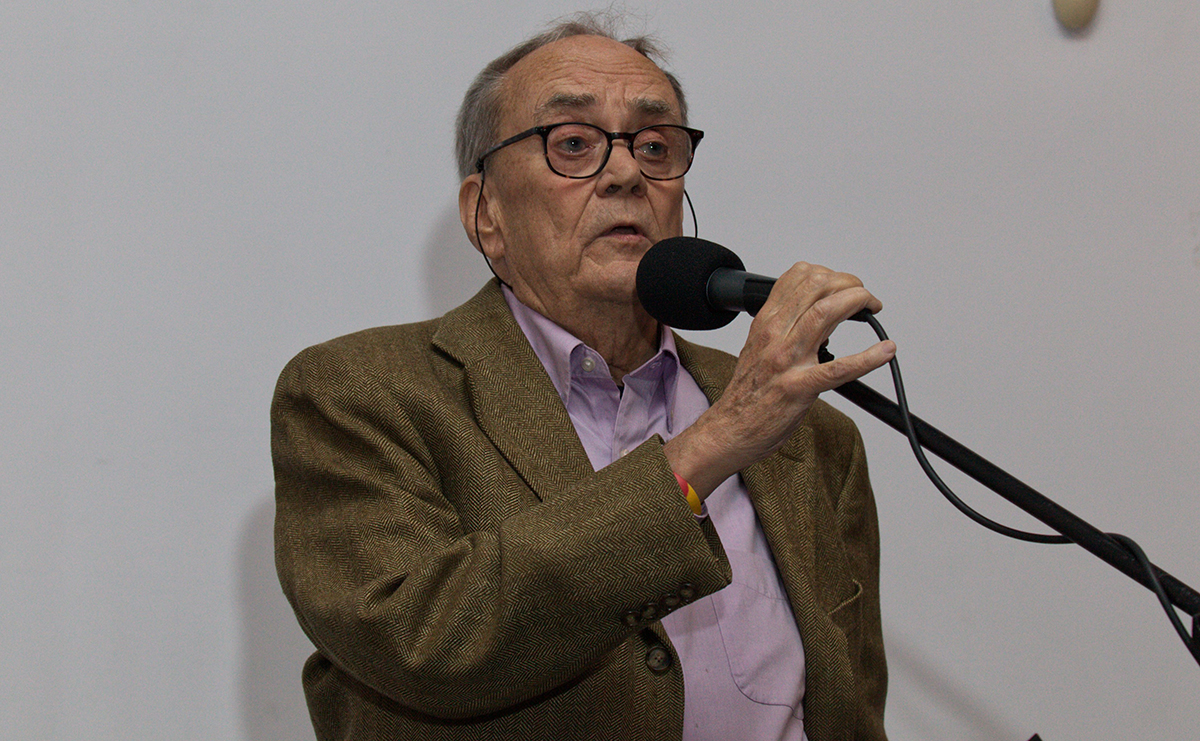 FBW architect/planner Craig Whitaker telling Jim Vance stories.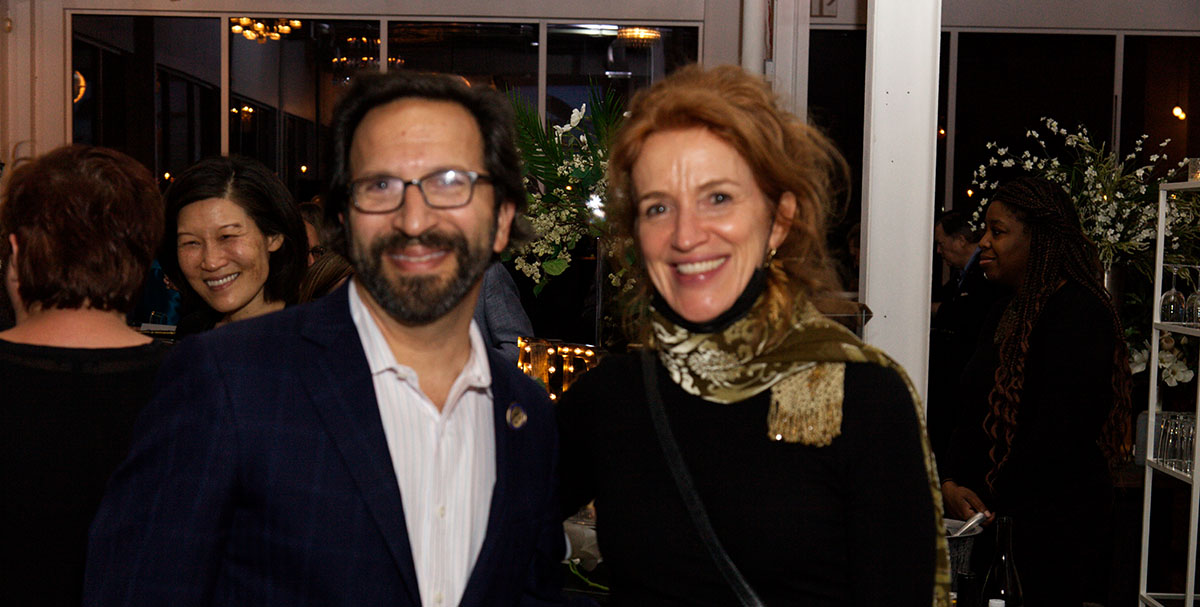 Councilman Phil Cohen, a Gold Sponsor, with Heather Gibbons, FBW Program Director.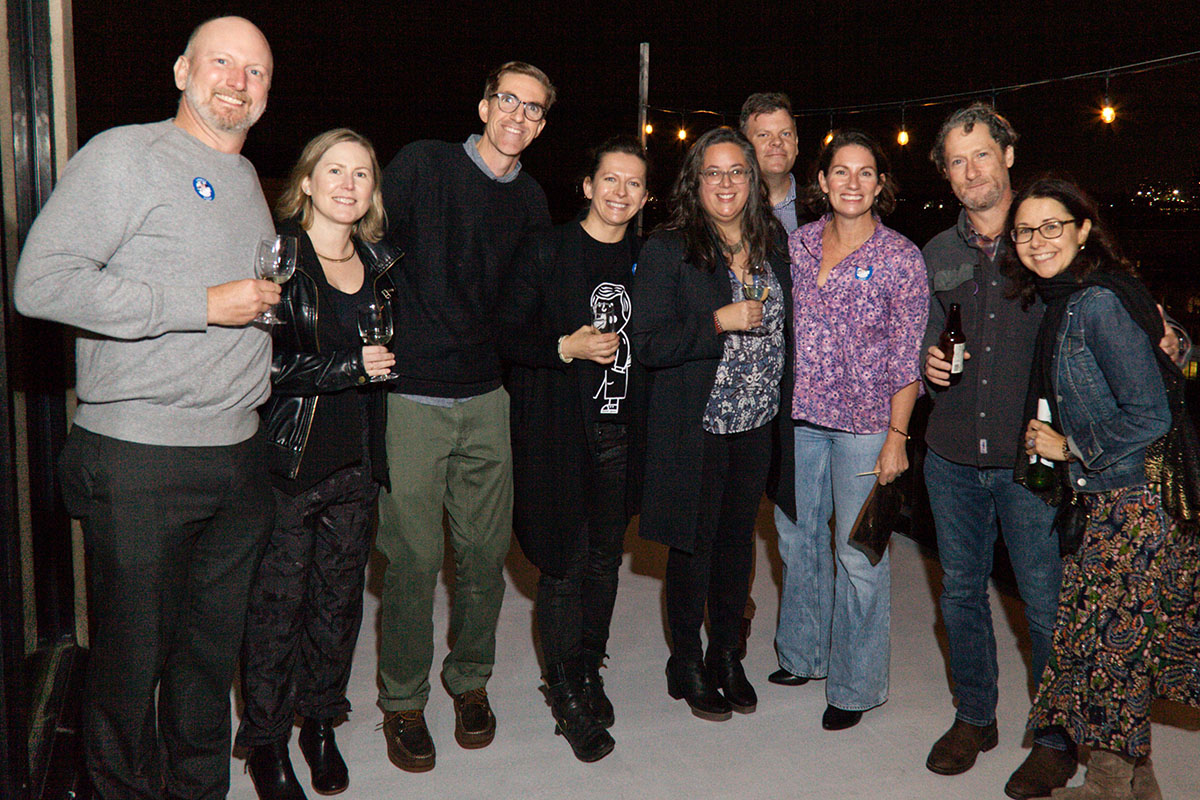 Mark Stehli, Melissa Shepherd & Mark McNamara, Kasia Bloom, FBW Board Chair Kate Valenta & Alex Johnston, Erin Stehli and Denise Lang & Micah Nessan.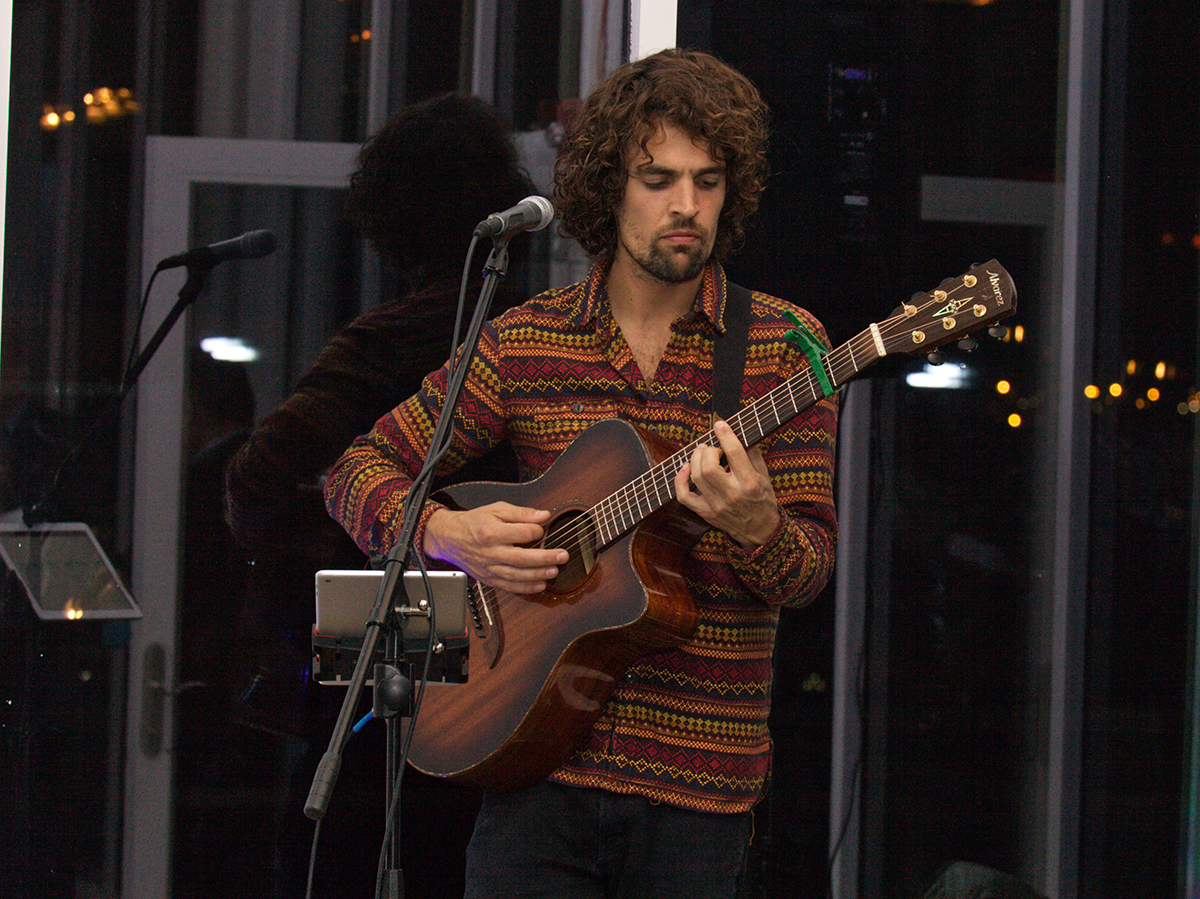 James Calleo providing the entertainment for the evening.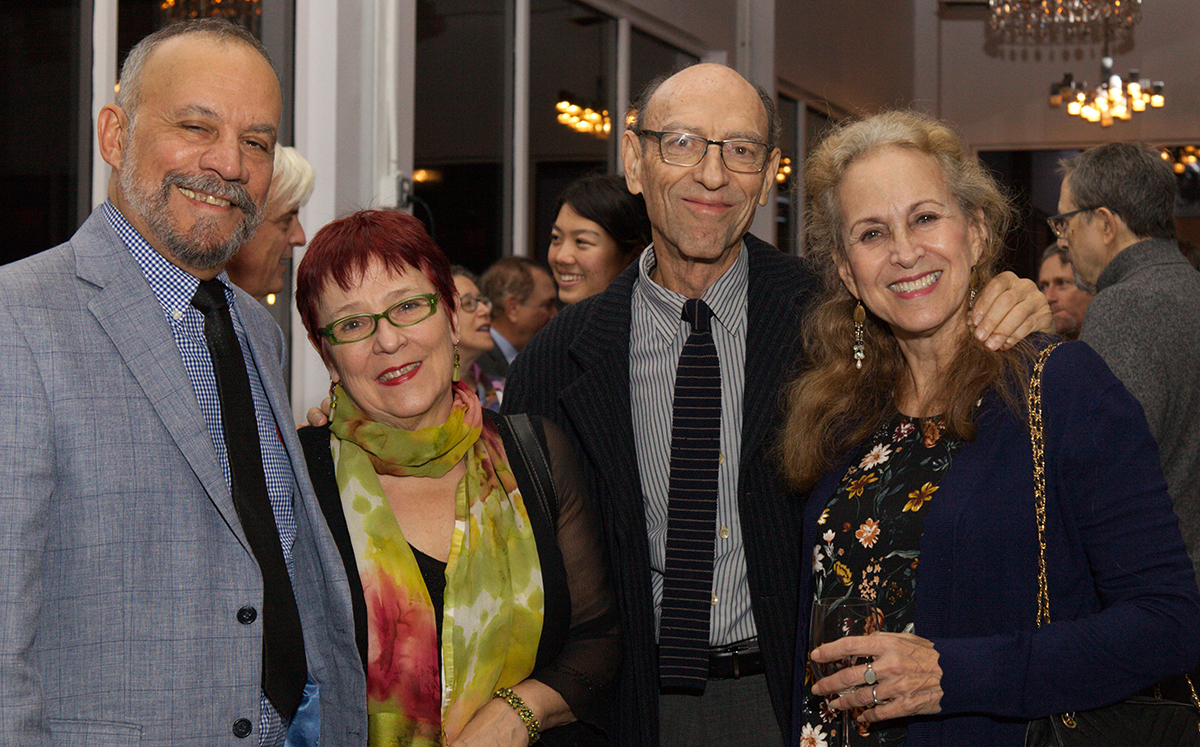 Ray Guzman, Sissy Siska, Alan Welner and Diana London.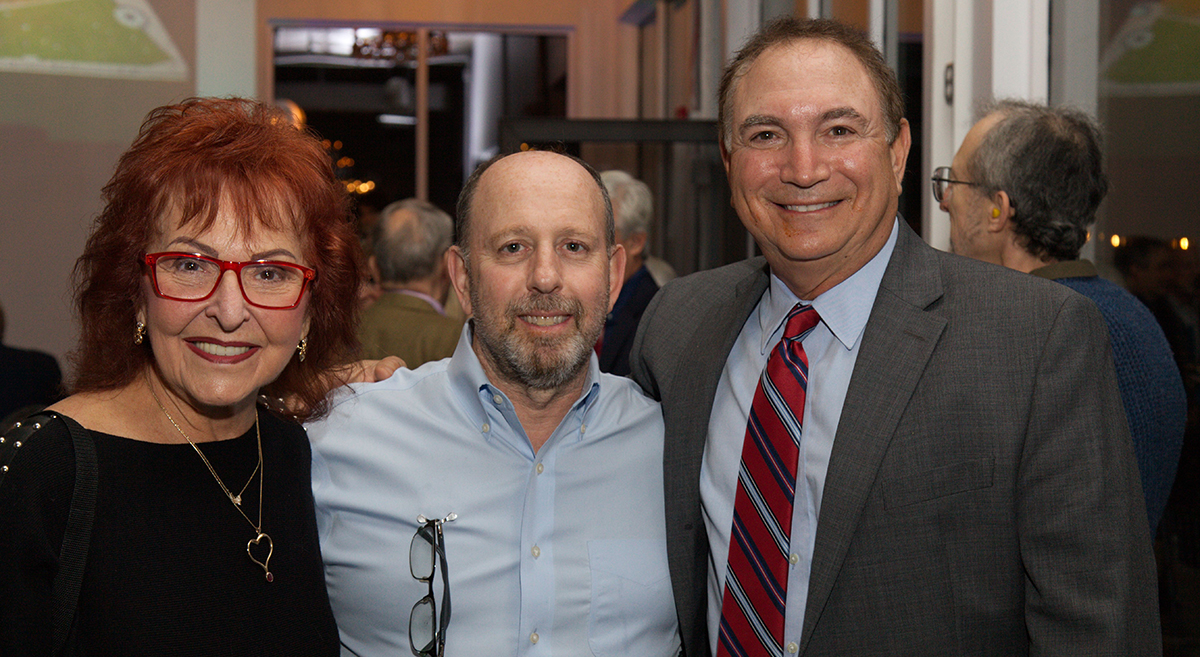 Barbara Tulko with Michael Klein and Joe Covello of Liberty Realty, a Gold Sponsor of the event.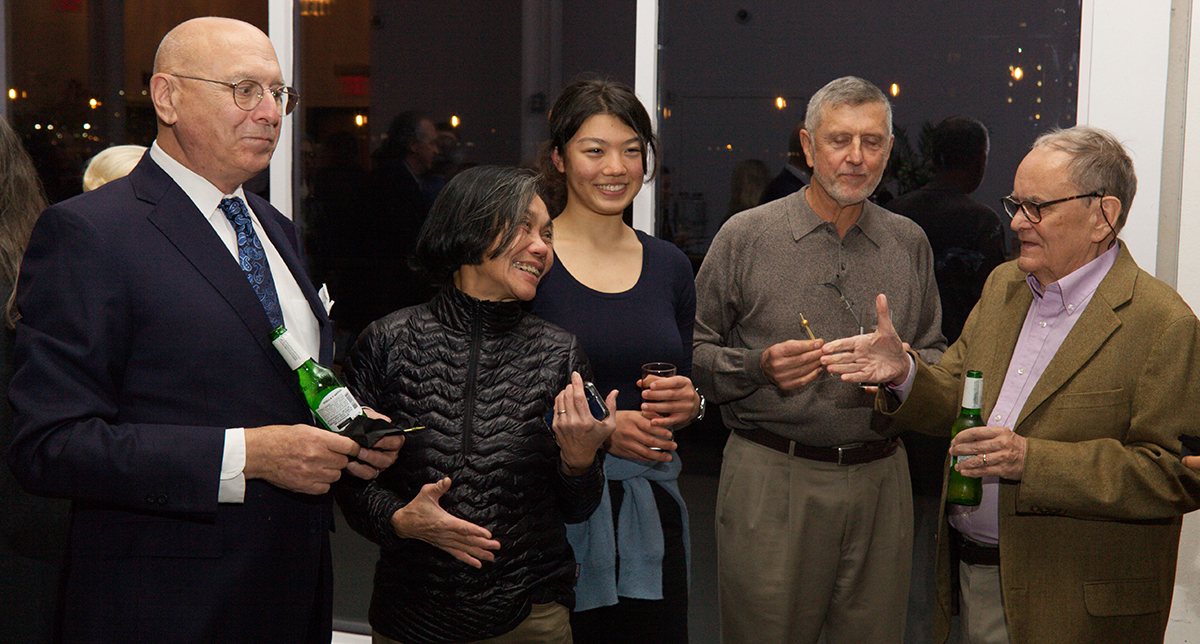 FBW Board member Dave White with Jenny Lee, Alma Madlener, FBW Executive Director Ron Hine and Craig Whitaker.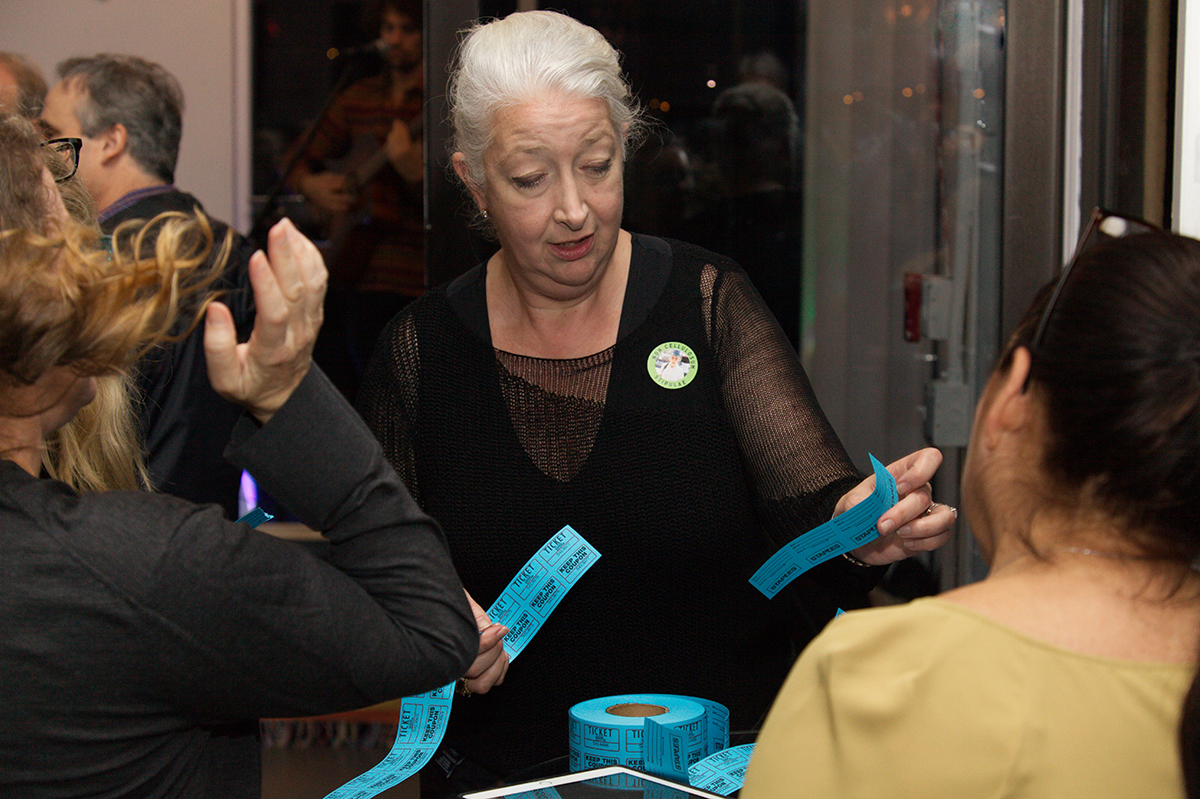 Volunteer Maggie Mallan selling raffle tickets.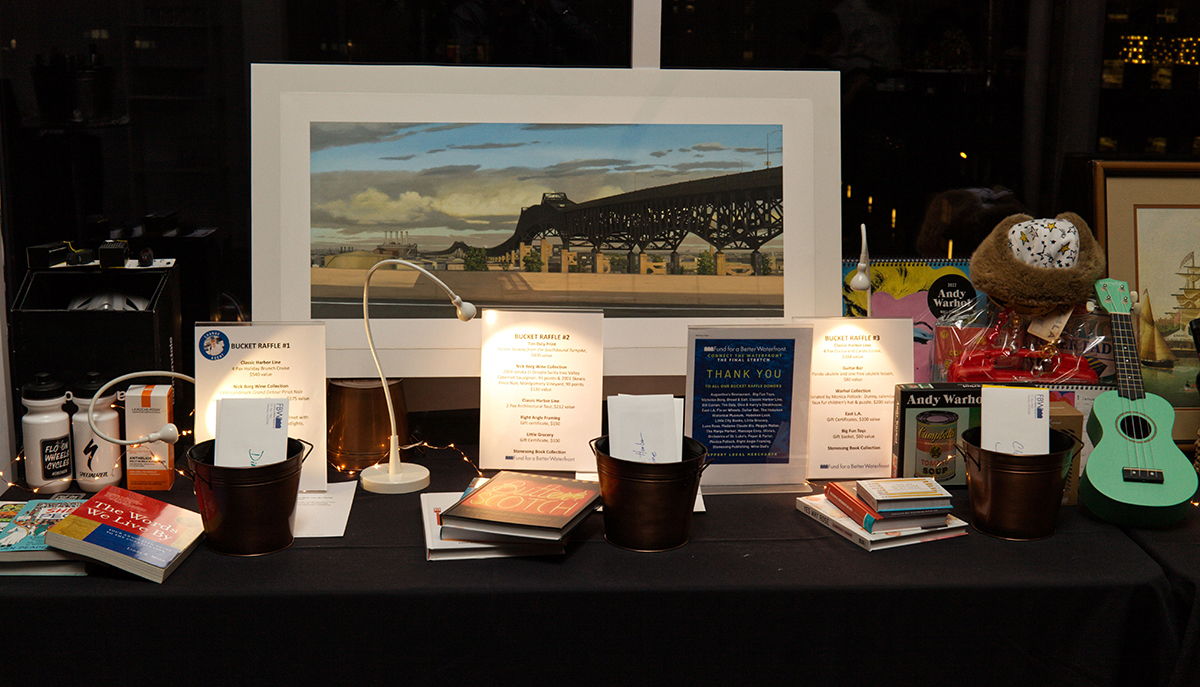 The bucket raffle items including Skyline print by Hoboken artist Tim Daly.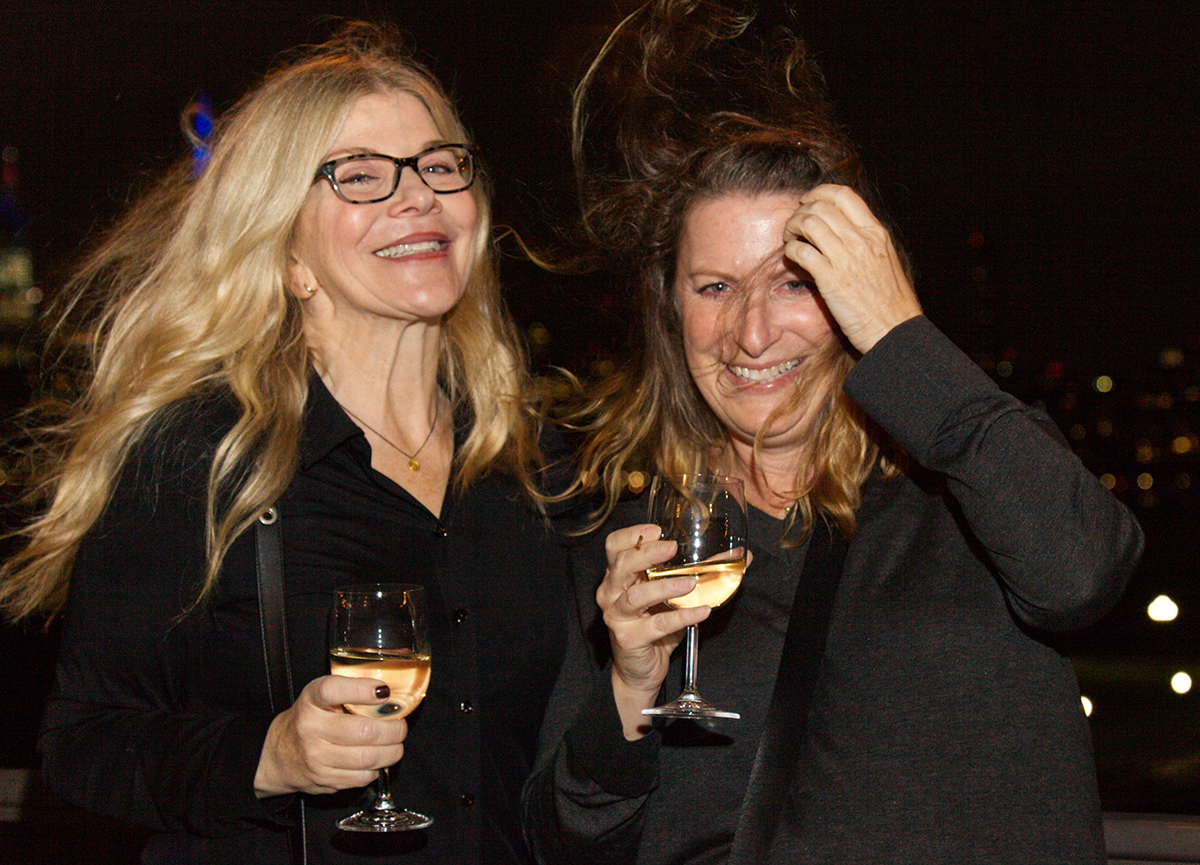 Lori Kutch and Laura Edelman on the terrace.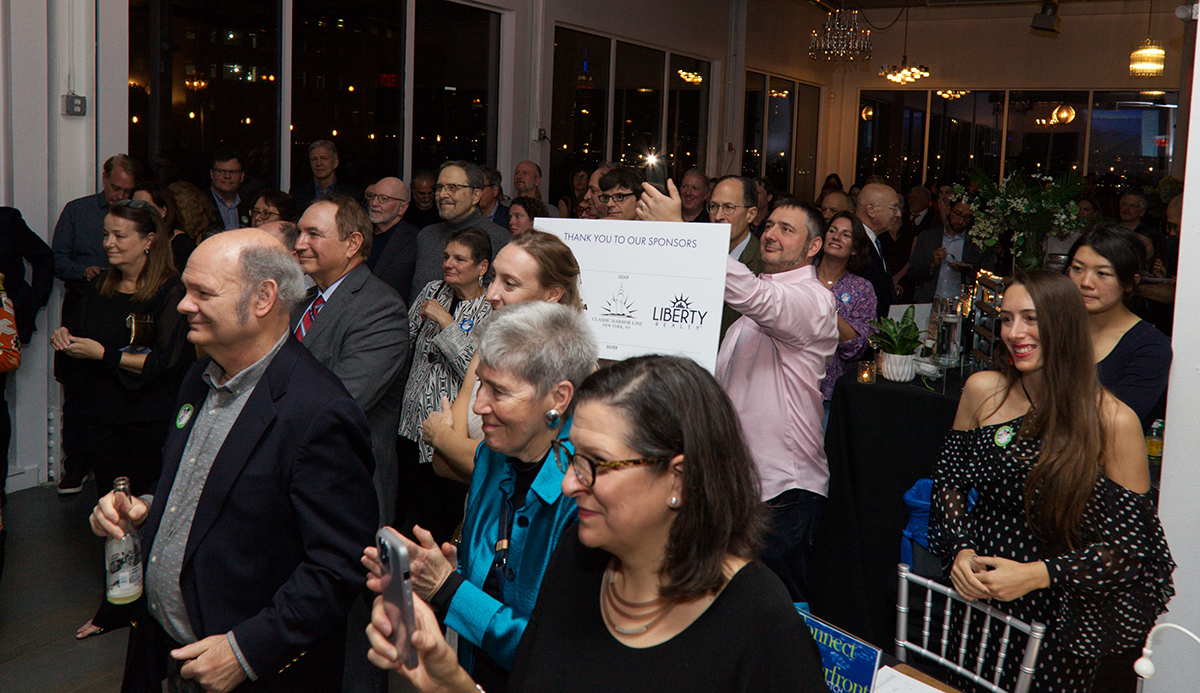 The crowd watching the presentation honoring Jim Vance.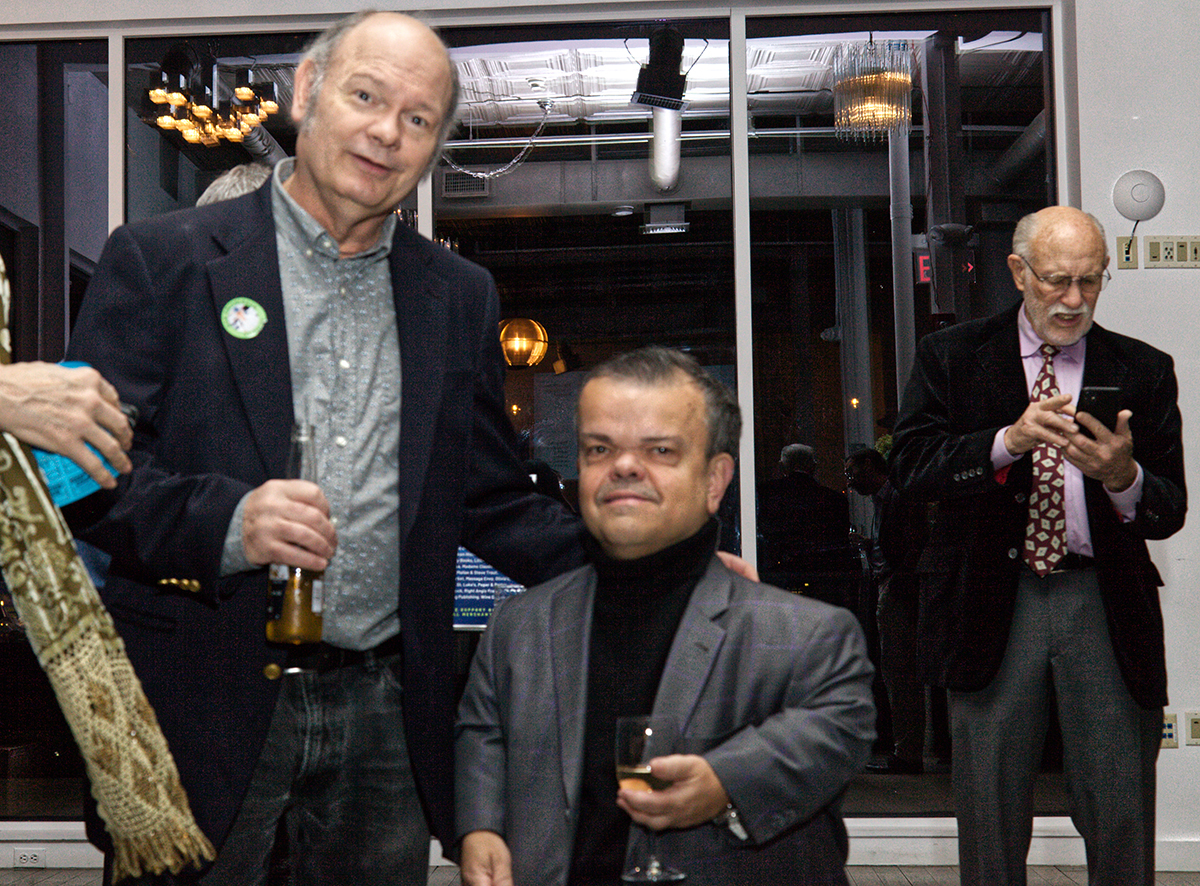 John Keim with Tony Soares whose Soares+Bevacqua Real Estate Group was a Gold Sponsor for the event.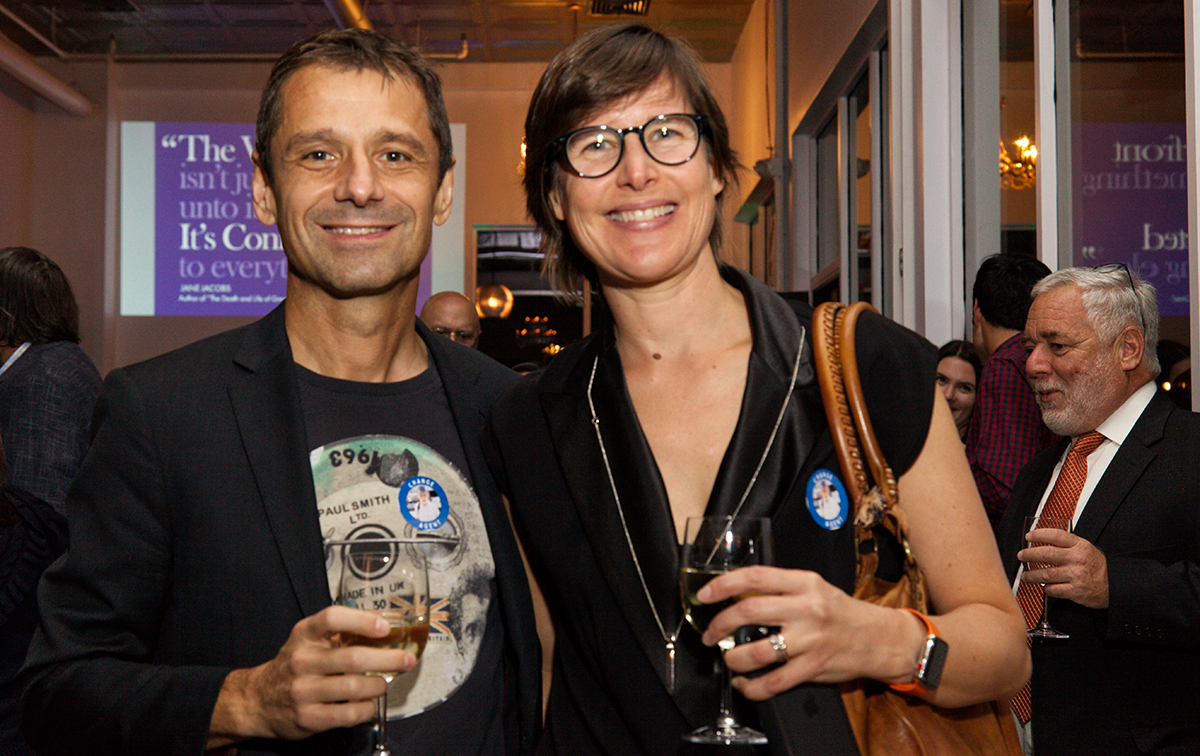 Clemence Danko, whose Choc-O-Pain French Bakery & Cafe is an event sponsor, with her husband, Laszlo Danko.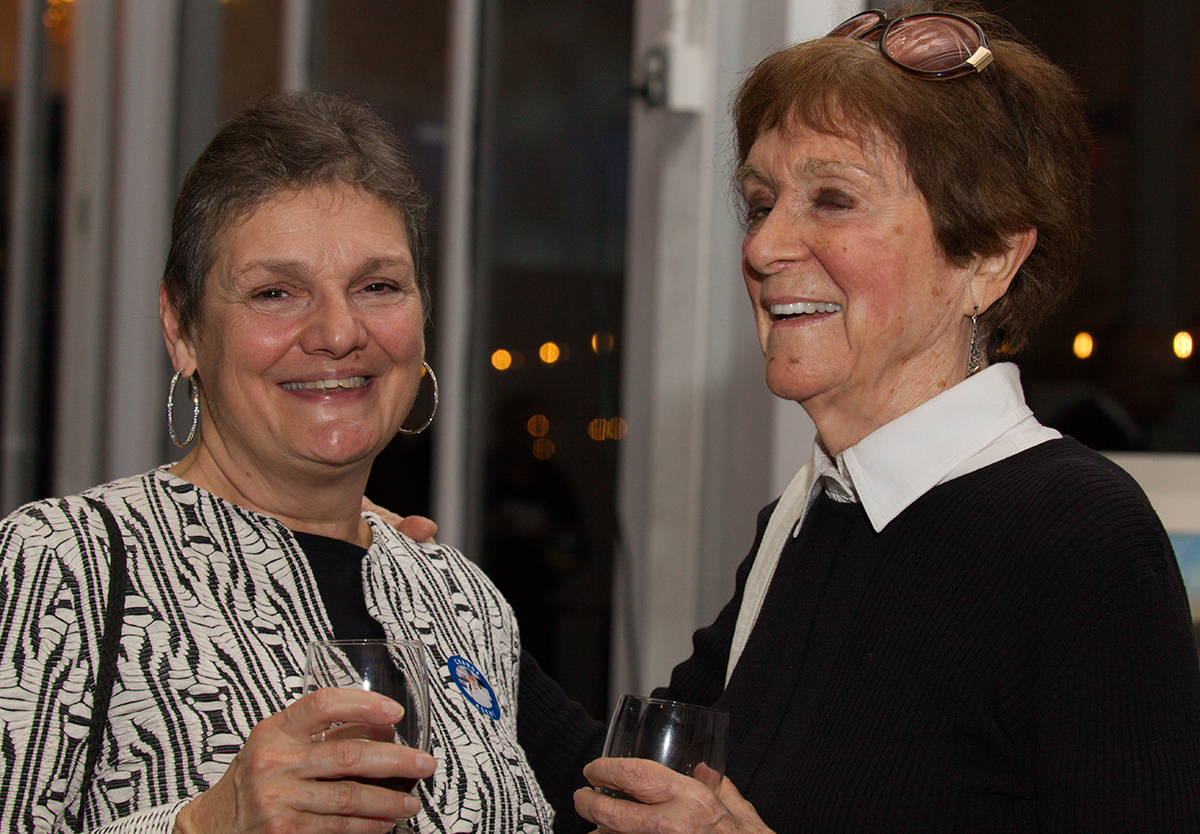 Laurie Brongo with Jennifer Whitaker.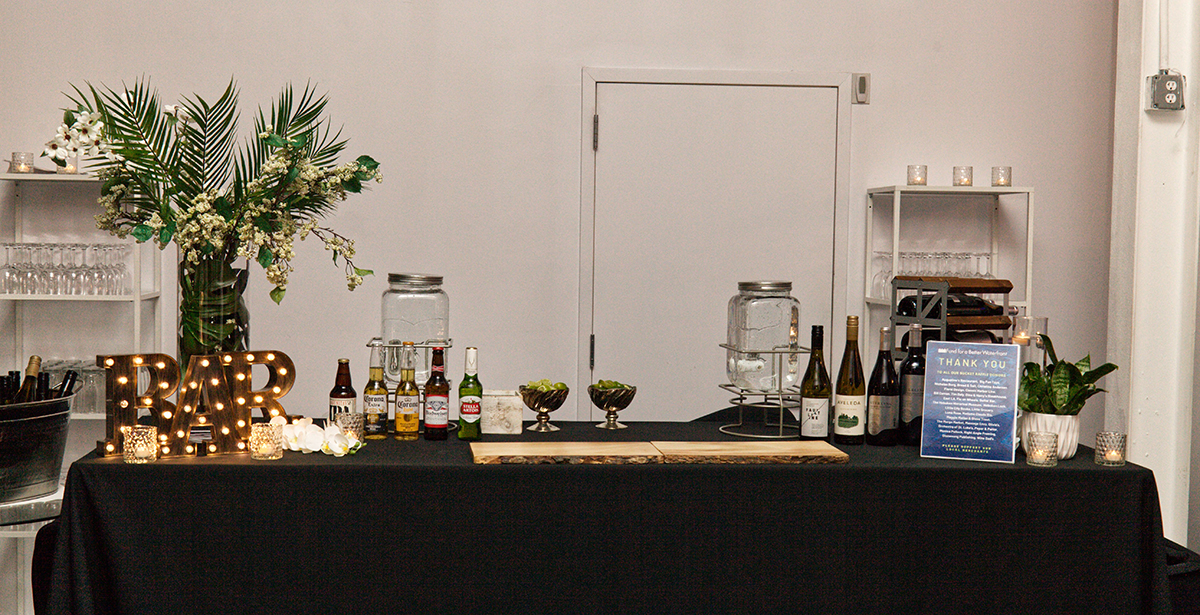 The bar (before event started).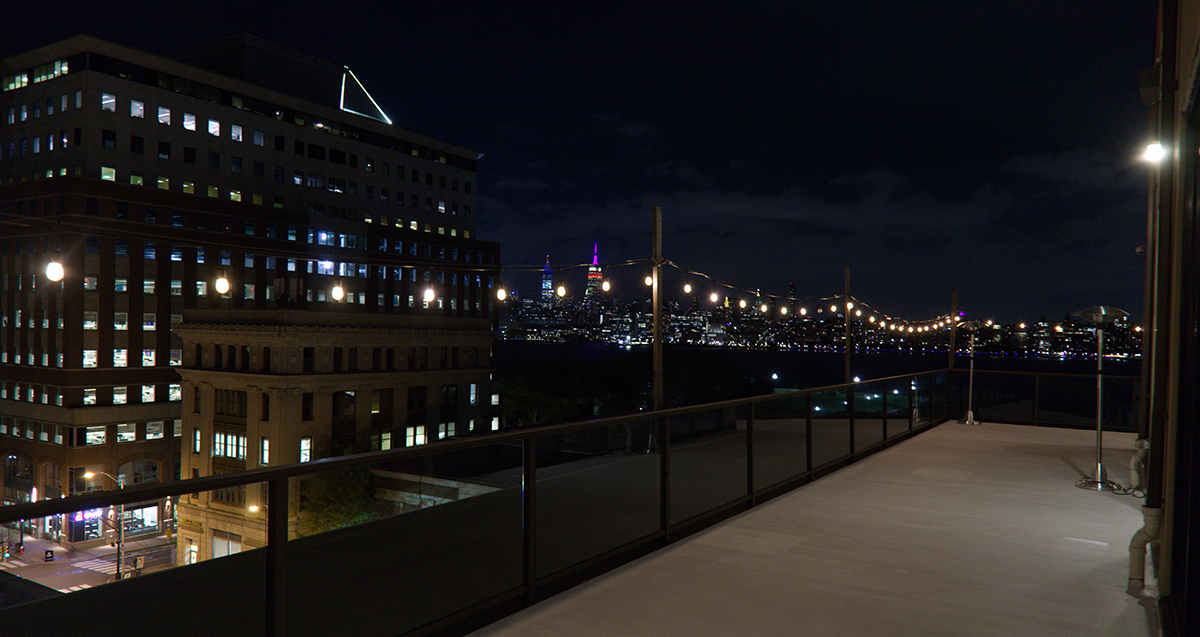 The waterfront view from outside terrace at the Antique Loft.