Join the Hoboken Cove Community Boathouse and Ke Aloha Outrigger for a free family festival featuring outrigger canoe, stand-up paddleboard and sea kayak races, as well as Hawaiian music, hula dancing, food and arts/crafts celebrating Polynesian Culture
Saturday, July 27, 12-4pm
The Hoboken Cove Community Boathouse and Ke Aloha Outrigger present the Third Annual Hudson River Cup and Polynesian Ohana Festival this Saturday, July 27th.
The Hudson River Cup is the first race of its kind on the Hudson River. The race features elite and experienced paddlers willing to take on the challenges of the Hudson River and New York Harbor. The Hudson River Cup consists of two races starting from the Hoboken Cove, an 8-mile race to the Statue of Liberty and back for outrigger canoes and surf skis, and a 5-mile race to the Colgate Clock in Jersey City and back for kayaks and stand up paddleboards. Both races begin at noon and are expected to cross the finish line between 1:30 and 2:30 pm.
The Polynesian Ohana Festival, a free event welcoming all ages, celebrates Polynesian culture and history with a wide variety of events including music, dancing, food trucks as well as arts and craft tents. Hawaiian music will be provided by Bill Wynne, evoking memories of an island paradise. Aloha Hula NYC will demonstrate hula dancing, considered the heartbeat of the Hawaiian people. This year, for the first time, the Ohana Festival will also feature a cardboard kayak race, where participants design, build then race their boats at the Cove. From 3 to 4 pm, the event will feature free paddling at the Hoboken Cove on stand-up paddleboards.
The Fund for a Better Waterfront, Resilience Paddle Sports and Hoboken Historical Museum will participate in the festivities along with a number of local vendors.
The Hudson River Cup and the Polynesian Ohana Festival will take place in the Hoboken Cove at Maxwell Place Park, Sinatra Drive North south of 11th Street, Hoboken, New Jersey. The Race schedule and festival details can be found at hudsonrivercup.org.
The Hoboken Cove Community Boathouse and its outrigger partner, Ke Aloha Outrigger, provide free paddling to more than 6,000 people along Hoboken's Hudson River Waterfront each year, working to facilitate public access to the waterways of New York and New Jersey through first-rate watersport programs and education.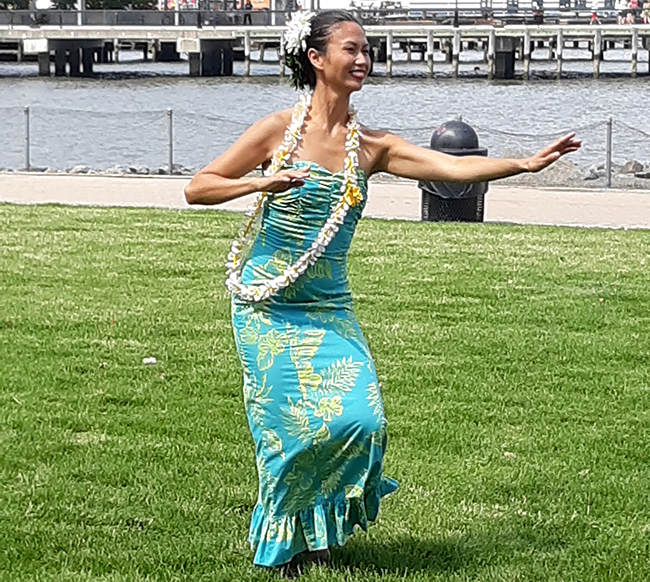 Contact information:
Hudson River Cup
The Hoboken Cove Community Boathouse
Ke Aloha Outrigger 
Jon Miller — jon@hobokencoveboathouse.org – (617) 233-8170
Oscar Hernandez Oscar@hobokencoveboathouse.org – (908) 838-2763
Keith Tsang – keith@kealohaoutrigger.org
#hudsonrivercup