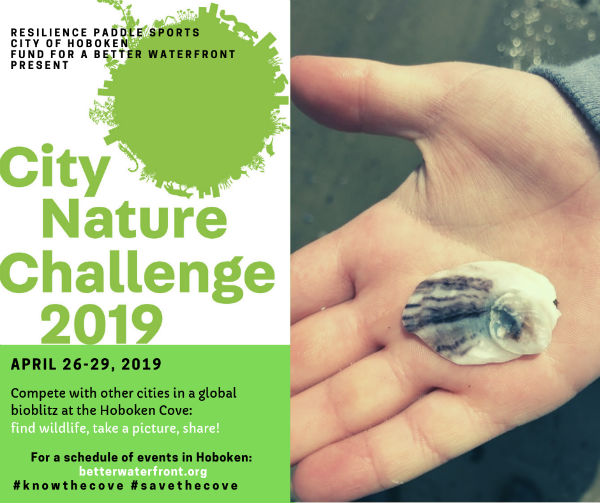 Location
All events take place at the Hoboken Cove Beach, Sinatra Drive between 10th and 11th Street, Hoboken, NJ
Schedule of Events (Saturday & Sunday)
9 AM and 3 PM Beach cleanup and trash documentation
Clean up the beach and log what you find, helping scientists, environmentalists, and cities better understand the pollution that threatens our river.
10 AM and Noon Bioblitz @ the Hoboken Cove
Find and record as many species as you can! Trained facilitators will be on hand to help you identify, upload pictures, and learn about your discoveries. Each bioblitz session will be last approximately 90 minutes.
All day, both days: Ongoing Water Quality Sampling and Testing
Facilitators will demonstrate how we pollute the very water that gives us life – and what we can do to clean it up and protect it for the future.
Don't forget to download the iNaturalist app before you start! Check it out here: https://www.inaturalist.org/
Hoboken City Nature Challenge 2019 press release
#SaveYourWaterfront