By Ron Hine | FBW | November 1, 2017

If you were on a committee interviewing candidates for the job of Hoboken mayor, who would you hire? In reviewing their resumes, you would find that none of the candidates have had experience as a chief executive of an organization like the City of Hoboken managing over 600 employees and a budget in excess of $100 million.
So one of the questions FBW asked each of the candidates was the following: Describe the types of professionals that you will recruit to head the City's departments. What skills and other competencies would they have in common? We received answers from three of the candidates who responded in part as follows:
Giattino: Hoboken is a world class city and should attract world class professionals. I believed that if you're the smartest person in the room you're in the wrong room. I thrive working with people with great commitment, great ideas and strong personalities. I will hire directors who are independent and capable of running their own departments.
DeFusco: I would seek to fill key roles in the city with people who . . . share my background with both public and private sector experience. . . we can improve employee performance and productivity by recruiting directors who will hold employees accountable and integrate a bottom-up management approach that emphasizes efficiency and excellent service for residents.
Bhalla: I will hire and/or retain the best people available. What they will have in common is that they will bring strong relevant experience and skill to the positions, they will be results-oriented and highly motivated, and they will be completely devoted to serving the City and the residents of Hoboken.
Evaluating the candidates also comes down to who best displays the leadership skills that would allow them to rise to the occasion and run a highly competent administration. Most Hoboken voters have not had personal experience with the candidates. We have all been inundated with countless mailers, articles, emails and endorsements. Understandably, the choice is a difficult one, even for those of us who know all the candidates well. How do you judge their character, skills and potential to carry out this job that will have a dramatic impact on our lives and the future of this town?
Here are some quotes from the three candidates who responded, speaking about some of their personal qualities:
Bhalla: I am a good listener who is looking for good ideas wherever I can find them and who enjoys talking to people with different points of view. I have the background and experience needed to turn those good ideas into policies that work for all of Hoboken.
DeFusco: Being an effective mayor requires working across political divides to solve problems, planning for the future and being able to execute on your vision. . . I'll be the kind of Mayor who brings creative approaches to solve difficult problems and turn vision into reality.
Giattino: As Councilwoman my ability to get people to work together . . . has put me in a position to lead. I firmly believe that when you're focused on the getting the job done rather than who gets the credit you can accomplish anything and that has been a hallmark of my career.
Their complete responses to our six questions are on this webpage: Mayoral candidates respond to FBW's six questions.
There are two big issues, especially relevant to FBW's work, that pose formidable challenges for the next mayor. FBW has developed an expertise in both of these areas. They represent complex problems that require sophisticated analysis and thinking.
Development
The issue is not how to control "overdevelopment." For the past eight years, countless projects have been stalled due to an administration lacking a clear vision for Hoboken's future. Developers and property owners have expressed deep frustration about the glacial pace of redevelopment projects under our current leadership. The true issue is about sound planning and urban design, and the zoning laws or redevelopment ordinances that allow those plans to be implemented in a timely manner.
Although several candidates claim they are the best to control "overdevelopment," their voting records contradict these claims. The Hoboken Railyard Redevelopment Plan was adopted by the Hoboken City Council in December 2014. Council members Ravi Bhalla, Jen Giattino, Jim Doyle and Dave Mello who are all candidates in the November 7 election voted in favor of this plan. There was considerable community opposition to the plan that allows for one building to rise to 330 feet, equivalent to the tallest building in Hoboken, the W Hotel.
FBW had a number of issues with the Railyard project pertaining to the failure to establish a clearly defined street system and building plan that adhered to the basic principles of sound planning. In 2015, FBW proposed a plan for the rail yards that restricted building heights to 16 stories allowing for the same densities, yet no elected officials took the time to evaluate what we proposed and rethink what was adopted in December of 2014.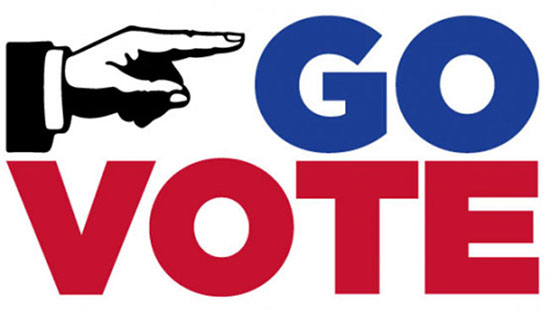 There are many other examples over the past eight years of development plans that lack the vision and failure to to conform to basic good planning principles. So, hopefully, our next mayor will be up to the task.
Flood Prevention
One of the most complex issues facing the next administration is flood prevention. Candidates Ravi Bhalla and Jennifer Giattino point to the $230 million federal grant as the key to protecting Hoboken residents from future flooding. But the total cost of implementing the comprehensive Rebuild by Design Resist Delay Store Discharge program ranges from $350 to $416 million, far exceeding the amount of the federal grant.
So where does the additional funding come from? And what is the value of building the "resist" floodwalls that will consume the bulk of the $230 million grant (and perhaps far exceeding it) given the fact that a Sandy-magnitude surge is an exceedingly rare event according to a number of experts. The probability of another Superstorm Sandy is in dispute with FEMA claiming it is a 100-year surge event and other studies stating that it is closer to a 1,000-year or even a 1,500-year storm event. It is important to understand that the "resist" floodwalls will do nothing to ameliorate the more typical flash flooding that occurs in Hoboken every year nor will they protect against rising sea levels.
Recent developments in New York City are instructive. The Big U Rebuild by Design project also proposed a floodwall protecting all of lower Manhattan from a Sandy-type surge event. But when the total cost was calculated, the project had to be drastically scaled back. The City of New York also successfully challenged FEMA's new flood elevation standards that are to go into effect soon. The City conducted a study that showed the flood elevations were grossly overstated, creating a hardship and insurance liability for scores of property owners. In Hoboken, however, bounded by the same body of water, no challenge was filed in response to FEMA's newly proposed flood risk maps, despite evidence that they were not accurate.
The Mayor and Council took many important steps in protecting Hoboken from future storms, most notably adopting the amended flood ordinance in 2014. But for the Rebuild by Design project to be effective and not become a financial albatross around the neck of our municipal government, our next mayor must prepared to understand the complexities of storm surges vs. major rainfall events and what are the most cost-effective remedies.
Election dates/links
Election day: Tuesday, November 7th from 6 a.m. to 8 p.m.
Find your polling place
Related links

Hoboken's next mayor: making the right choice
Pending disaster in Hoboken's upcoming election
FBW's plan fills void in City's plan for railyard
Rebuild by Design floodwalls would have no impact on Friday's flash flooding