We believe that successful waterfronts begin with sound planning, time-tested urban design and an understanding that the water's edge belongs to the public.
City of Hoboken's Sinatra Drive project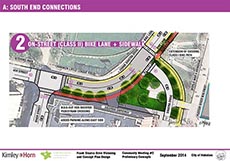 On Sept. 15, the City of Hoboken and its consultants unveiled plans for the redesign of Sinatra Drive at the central waterfront from 4th to 11th Streets. These plans fall woefully short of the high standards set at Hoboken's South Waterfront. The City's plans are best described as short sighted, in great part because the administration has been moving forward and making decisions unilaterally without speaking to the key stakeholders; unlawfully usurping a significant portion of Stevens Park for a roadway; ignoring previously mapped street rights-of-way for 4th and 5th Streets; failing to develop a funding strategy; and failing to include a logical strategy for securing additional parkland. Read article..
Monarch Update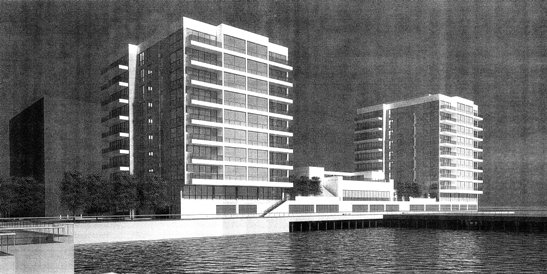 The Fund for a Better Waterfront has filed a motion to intervene in the latest round of legal wrangling over the controversial Monarch Towers project. Last December, the City of Hoboken passed an amended flood ordinance and corresponding zoning that effectively could kill the proposed project. In order to protect the public's health and safety, the amended ordinances prohibit building over the Hudson River on piers and platforms. Read more.
Community Waterfront Plans Featured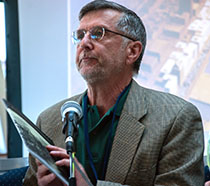 This year's MWA 2014 waterfront conference recognized five civic groups in the metropolitan region for their community-designed waterfront plans. The directors of these groups also served on a panel during the conference. Ron Hine, the Executive Director of FBW, was one of the panelists. His introductory remarks in this video provide a concise history of FBW and what made the organization's waterfront plan so successful.
Watch video.
FBW Annual Fundraiser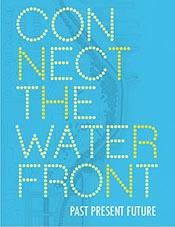 Join us on Thursday, October 23, 2014 at the Hoboken Elks Club for an evening of music, dancing, entertainment, fine food & drink, all for a great cause! Emily Turonis and her quintet will provide the music, and Col. John Stevens, creator of the original plan for Hoboken in 1804, will make a special appearance. Enjoy a silent auction of restaurant dinners, fine wine, etc. FBW will grant its first-ever Riparian Award to honor exceptional community service to the waterfront. Hors d'oeuvres by Zafra Restaurant. Buy your tickets today.
Re-envisioning Sinatra Drive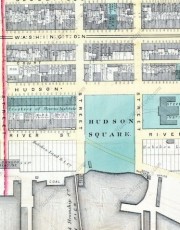 Col. John Stevens owned the land but also had the vision for what Hoboken was to become. In 1804, he hired a surveyor, Charles Loss, who surveyed the land, mapped the streets, designated the blocks and lots, and set aside four public squares, including Hudson Square (renamed Stevens Park in 1955) and Church Square. This map was filed with the County Clerk's office, making it the town's first official map.
Read more.
MWA 2014 Waterfront Conference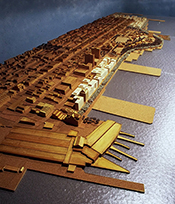 The Metropolitan Waterfront Alliance has named Fund for a Better Waterfront one of 2014 Heroes of the Harbor for FBW's "Plan for the Hoboken Waterfront" at a special ceremony during today's prestigious Waterfront Conference in NYC. FBW was one of five civic groups in the Metro area to be selected for its community-initiated waterfront plan. Ron Hine, FBW Executive Director and a founding member, also was a panel member at the Waterfront Conference. Read story..