We believe that successful waterfronts begin with sound planning, time-tested urban design and an understanding that the water's edge belongs to the public.
Monarch Update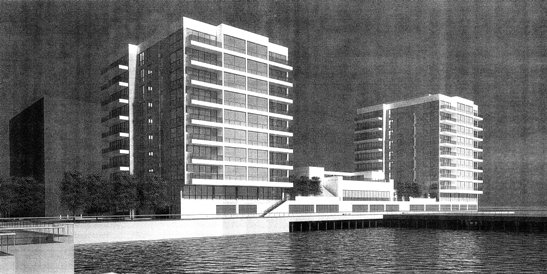 The Fund for a Better Waterfront has filed a motion to intervene in the latest round of legal wrangling over the controversial Monarch Towers project. Last December, the City of Hoboken passed an amended flood ordinance and corresponding zoning that effectively could kill the proposed project. In order to protect the public's health and safety, the amended ordinances prohibit building over the Hudson River on piers and platforms. Read more.
Community Waterfront Plans Featured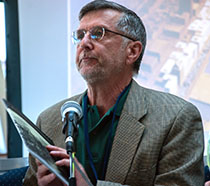 This year's MWA 2014 waterfront conference recognized five civic groups in the metropolitan region for their community-designed waterfront plans. The directors of these groups also served on a panel during the conference. Ron Hine, the Executive Director of FBW, was one of the panelists. His introductory remarks in this video provide a concise history of FBW and what made the organization's waterfront plan so successful.
Watch video.
Hoboken's Waterfront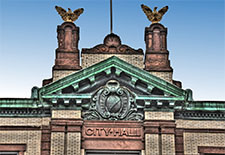 The City of Hoboken is currently undertaking a project that will transform its central waterfront from Fourth to Eleventh Streets entitled, Sinatra Drive Visioning and Conceptual Design Plan. If done successfully, Hoboken will have a world class waterfront and a public resource available to all for generations to come. For the mayor and council, it represents an opportunity to establish a lasting legacy. Read article..
Re-envisioning Sinatra Drive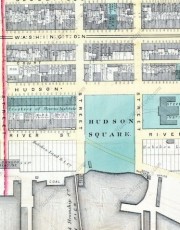 Col. John Stevens owned the land but also had the vision for what Hoboken was to become. In 1804, he hired a surveyor, Charles Loss, who surveyed the land, mapped the streets, designated the blocks and lots, and set aside four public squares, including Hudson Square (renamed Stevens Park in 1955) and Church Square. This map was filed with the County Clerk's office, making it the town's first official map.
Read more.
MWA 2014 Waterfront Conference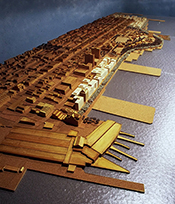 The Metropolitan Waterfront Alliance has named Fund for a Better Waterfront one of 2014 Heroes of the Harbor for FBW's "Plan for the Hoboken Waterfront" at a special ceremony during today's prestigious Waterfront Conference in NYC. FBW was one of five civic groups in the Metro area to be selected for its community-initiated waterfront plan. Ron Hine, FBW Executive Director and a founding member, also was a panel member at the Waterfront Conference. Read story..
Must Watch Video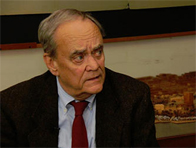 The Fund for a Better Waterfront has launched its new video featuring FBW planner/architect Craig Whitaker talking about the essential elements of urban design and planning that laid the foundation for the success of Hoboken's south waterfront. In 1990, FBW hired Mr. Whitaker to develop a plan for the Hoboken waterfront and has worked closely with him since that time. Mr. Whitaker is the principal of Craig Whitaker Architects based in New York City. More info.