We believe that successful waterfronts begin with sound planning, time-tested urban design and an understanding that the water's edge belongs to the public.
FBW Riparian Award will go to Craig Whitaker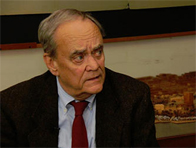 At the Fund for a Better Waterfront's October 23 Connect the Waterfront event, the FBW Riparian Award will be presented to Craig Whitaker for his exceptional contribution to the Hudson River Waterfront. Mr. Whitaker has led FBW's planning work since the organization was first formed in 1990. He has dedicated his career as an architect to understanding urban design that works and creating successful public spaces. Read the September 2013 article about Craig Whitaker: A prophetic vision for successful and failed waterfronts.
City of Hoboken's Sinatra Drive project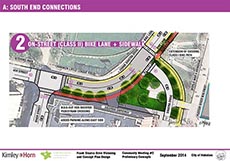 On Sept. 15, the City of Hoboken and its consultants unveiled plans for the redesign of Sinatra Drive at the central waterfront from 4th to 11th Streets. These plans fall woefully short of the high standards set at Hoboken's South Waterfront. The City's plans are best described as short sighted, in great part because the administration has been moving forward and making decisions unilaterally without speaking to the key stakeholders; unlawfully usurping a significant portion of Stevens Park for a roadway; ignoring previously mapped street rights-of-way for 4th and 5th Streets; failing to develop a funding strategy; and failing to include a logical strategy for securing additional parkland. Read article..
Monarch developers seeks to overturn County denial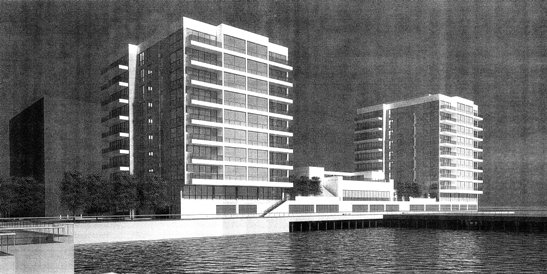 On February 23, 2012, the Hudson County Planning Board rejected Shipyard Associates application to build two towers on a pier at Hoboken's northeast waterfront. Two years and eight months later, after multiple appeals and lawsuits, the Shipyard Associates will have their challenge to the Board's decision heard by the Hudson County Board of Freeholders at 6 pm on Tuesday, October 28 at the Wallace School, 11th and Willow, Hoboken. Read 2/2012 article: County planning board stuns Monarch developers with a "no" vote.
FBW Annual Fundraiser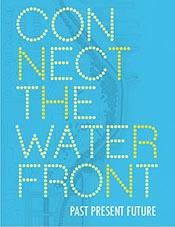 Join us on Thursday, October 23, 2014 at the Hoboken Elks Club for an evening of music, dancing, entertainment, fine food & drink, all for a great cause! Emily Turonis and her quintet will provide the music, and Col. John Stevens, creator of the original plan for Hoboken in 1804, will make a special appearance. Enjoy a silent auction of a harbor cruise, fine wine and an authographed Eli Manning football jersey. FBW will grant its first-ever Riparian Award to honor exceptional community service to the waterfront. Little Latin Bites served up by Zafra Restaurant. Buy your tickets today.
Re-envisioning Sinatra Drive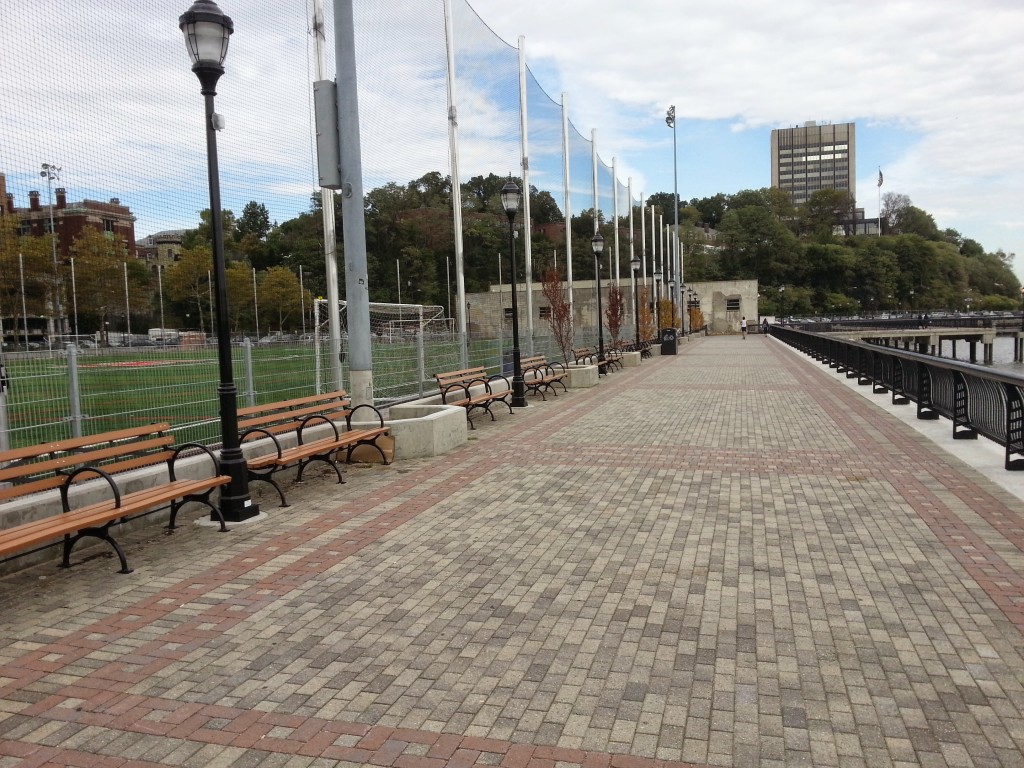 When Mayor Zimmer came into office in 2009, she promised to be a strong advocate for creating public open space. Yet, after 5 years in office, her administration has made little progress. The southwest parks plan will yield less than an acre. The administration's negotiations to acquire the former industrial site in NW Hoboken has faltered. On Sept. 15, Hoboken unveiled its alternate proposals for the central waterfront from 4th to 11th Streets. This project fails to even mention opportunities to create over six acres of new parkland east of Sinatra Dr. at the water's edge.
Read more.
MWA 2014 Waterfront Conference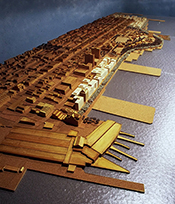 The Metropolitan Waterfront Alliance has named Fund for a Better Waterfront one of 2014 Heroes of the Harbor for FBW's "Plan for the Hoboken Waterfront" at a special ceremony during today's prestigious Waterfront Conference in NYC. FBW was one of five civic groups in the Metro area to be selected for its community-initiated waterfront plan. Ron Hine, FBW Executive Director and a founding member, also was a panel member at the Waterfront Conference. Read story..