We believe that successful waterfronts begin with sound planning, time-tested urban design and an understanding that the water's edge belongs to the public.
Public vs. Private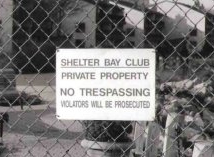 In addition to problems with public access, Margaret Kohn describes the threat to democracy and freedom of speech in her book, Brave New Neighborhoods: The Privatization of Public Space. As malls replace town centers and developers create open space that is privately owned and controlled, Ms. Kohn demonstrates how this privatization results in restrictions on political expression. Gated communities, privately owned plazas and malls operate outside of democratic politics. Read article..
Monarch Update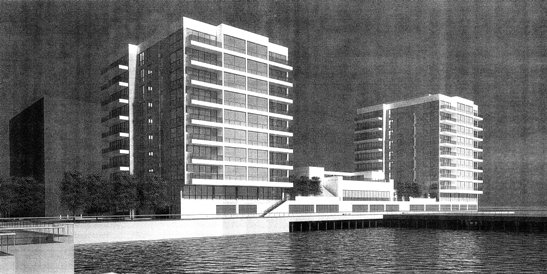 The Shipyard developer's Monarch towers proposal is winding its tortured path through the approval process and is now headed back to the Hoboken Planning Board to be scheduled for a hearing in early 2014. Last year the Board denied the application without holding a hearing. The project has been opposed by the Mayor and Council, City of Hoboken, Hudson Tea Building Condo Association and the Fund for a Better Waterfront. One of the first issues to be resolved is what variances might be required by developers David and Michael Barry.Read more.
Hoboken politics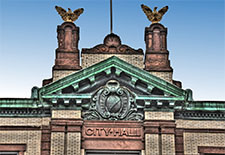 The campaign fundraising in municipal elections for Hoboken, NJ has undergone a tectonic shift in the past two election cycles. Campaign finance reports for last November's municipal election reveal spending by the three slates of candidates to be roughly equal, ranging from $126,674 for Mayor Zimmer's winning team to $159,381 for the Councilman Tim Occhipinti's slate. These results stand in marked contrast to the 2005 mayoral race won by David Roberts who collected a staggering $1.4 million dollars to defeat then Councilwoman Carol Marsh outspending her campaign by a margin of approximately ten to one. Read More.
Support a Better Waterfront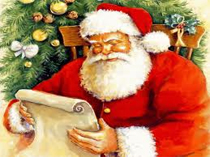 You can donate safely through our PayPal link. An essential goal of FBW has been to create a park along the river's edge that unquestionably belongs to and is accessible to all — people from every walk of life, for generations to come. Over its 23-year life, FBW has achieved many of its goals. But to finish the job & create a prototype for other communities to emulate, we need your support. And be sure to read this year's letter to Santa Claus. Donate now..
FBW Annual Fundraiser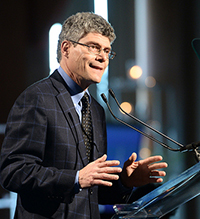 The Hudson Riverkeeper Paul Gallay was the featured speaker at FBW's annual fundraising event on November 21, entitled Take Me to the River held at the Hoboken Elks Club. Gallay related the history of the Riverkeeper going after polluters of the Hudson River and sparking a riverkeeper movement across the country to clean up and protect American rivers. He also spoke of the importance of advocacy work and cited the importance of FBW's role in securing a public waterfront along the Hudson River. Read more.
Must Watch Video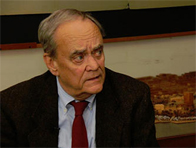 The Fund for a Better Waterfront has launched its new video featuring FBW planner/architect Craig Whitaker talking about the essential elements of urban design and planning that laid the foundation for the success of Hoboken's south waterfront. In 1990, FBW hired Mr. Whitaker to develop a plan for the Hoboken waterfront and has worked closely with him since that time. Mr. Whitaker is the principal of Craig Whitaker Architects based in New York City. More info.