We believe that successful waterfronts begin with sound planning, time-tested urban design and an understanding that the water's edge belongs to the public.
Sandy Update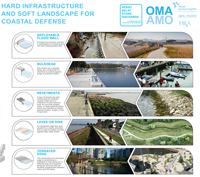 The estimated cost to implement OMA's Rebuild by Design flood and storm protection project for Hoboken is a staggering sum: between $200 and $300 million. But the federal commitment to this program, initiated by the President's Hurricane Sandy Rebuilding Task Force and administered by HUD, could be as much as $4 billion. The Hoboken project, however, must make the final cut in April after a review by a jury of experts. Read article..
Monarch Update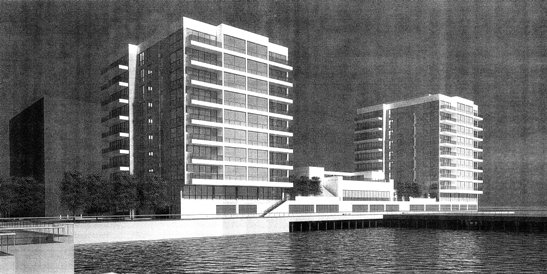 Undaunted by the threat of future flooding, on February 25, 2014, the Shipyard developers, brothers David and Michael Barry, filed suit in an attempt to overturn Hoboken's newly amended flood damage and zoning ordinances. The complaint was filed in United States District Court in Newark, New Jersey. Since the Shipyard Associates first proposed to build these residential towers on a pier as part of the Shipyard development at Hoboken's north waterfront, the project has been steeped in controversy and subject to various appeals and lawsuits. Read more.
New Developments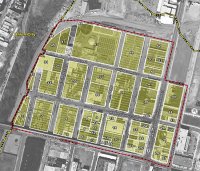 Recent controversies swirling over the Christie administration's involvement in pushing a mega-development in Hoboken have focused attention on one of the last frontiers for redevelopment in this mile-square city. The North End Redevelopment Area is a 19-block portion of town that has been zoned for industrial use and is one of the few neighborhoods that has been largely untouched by Hoboken's development boom. Read More.
April 24, 2014 Press Release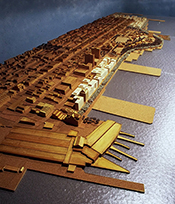 "The Metropolitan Waterfront Alliance has named Fund for a Better Waterfront one of 2014 Heroes of the Harbor for FBW's "Plan for the Hoboken Waterfront" at a special ceremony during today's prestigious Waterfront Conference in NYC. FBW was one of five civic groups in the Metro area to be selected for its community-initiated waterfront plan. Ron Hine, FBW Executive Director and a founding member, also was a panel member at the Waterfront Conference. Read story..
Opposition to high rise towers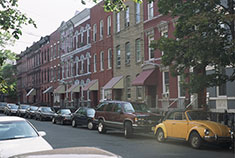 In 2008, the Rockefeller Group bought up a three-block area in north Hoboken, one of the few portions of town as yet undeveloped. They had big plans: a two million square foot project centered around a 40-story office tower that would be Hoboken's tallest building. The project is now mired in controversy. Prior proposals for high rise towers in Hoboken have been bitterly opposed by residents. The City has slated the area for redevelopment but has yet to adopt a plan. Read more.
Must Watch Video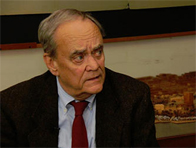 The Fund for a Better Waterfront has launched its new video featuring FBW planner/architect Craig Whitaker talking about the essential elements of urban design and planning that laid the foundation for the success of Hoboken's south waterfront. In 1990, FBW hired Mr. Whitaker to develop a plan for the Hoboken waterfront and has worked closely with him since that time. Mr. Whitaker is the principal of Craig Whitaker Architects based in New York City. More info.