We believe that successful waterfronts begin with sound planning, time-tested urban design and an understanding that the water's edge belongs to the public.
Public vs. Private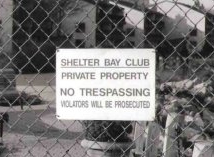 In addition to problems with public access, Margaret Kohn describes the threat to democracy and freedom of speech in her book, Brave New Neighborhoods: The Privatization of Public Space. As malls replace town centers and developers create open space that is privately owned and controlled, Ms. Kohn demonstrates how this privatization results in restrictions on political expression. Gated communities, privately owned plazas and malls operate outside of democratic politics. Read article..
Monarch Update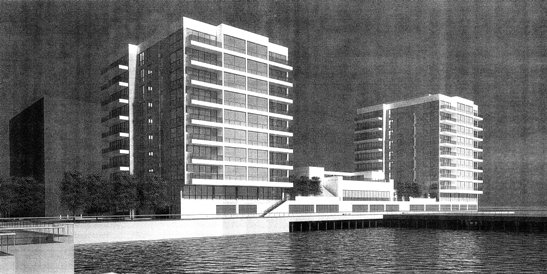 The Shipyard developer's Monarch towers proposal is winding its tortured path through the approval process and is now headed back to the Hoboken Planning Board on December 18. Last year the Board denied the application without holding a hearing. The project has been opposed by the Mayor and Council, City of Hoboken, Hudson Tea Building Condo Association and the Fund for a Better Waterfront. One of the first issues to be resolved is what variances might be required by developers David and Michael Barry.Read more.
Rebuild by Design
TThe OMA team's design, selected by the jury, is entitled Resist, Delay, Store, Discharge: a comprehensive strategy for Hoboken. Superstorm Sandy flooded 75 percent of Hoboken which became the poster-child for Sandy flooding in densely populated urban communities. The OMA team describes its approach as follows: "Our comprehensive strategy deploys both hard infrastructure and soft landscape for coastal defense (resist); recommends policies to enable the urban fabric to slow down water (delay); a green circuit to trap water (store) and water pumps to support drainage (discharge)." Read More.
Upcoming Event
Join us for this festive event on November 21, 2013 at 7 p.m. Special guest speaker Paul Gallay, Hudson Riverkeeper. Catered by Zafra Kitchens with open bar and entertainment. Dessert by Choc-O-Pain. Learn about the Hudson Riverkeeper's vital role in cleaning up the Hudson River and the importance of completing our vision of a truly public waterfront for Hoboken. Read More.
Press Release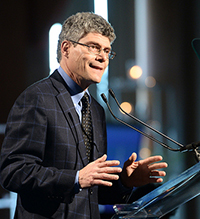 The Hudson Riverkeeper has a remarkable story to tell going after polluters of the Hudson River and sparking a movement to clean up rivers across the nation. Paul Gallay, the Hudson Riverkeeper, will relate this inspirational tale on Thursday night, November 21 at the Fund for a Better Waterfront's Annual Fundraising Party. The story echoes a similar grassroots effort in Hoboken to preserve its waterfront for the public's use for generations to come, led by the advocacy efforts of FBW. Press Release
Must Watch Video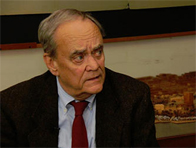 The Fund for a Better Waterfront has launched its new video featuring FBW planner/architect Craig Whitaker talking about the essential elements of urban design and planning that laid the foundation for the success of Hoboken's south waterfront. In 1990, FBW hired Mr. Whitaker to develop a plan for the Hoboken waterfront and has worked closely with him since that time. Mr. Whitaker is the principal of Craig Whitaker Architects based in New York City. More info.